My inspiration for this project came from all those $20 frames you see at target that make the pictures look like they are floating. Well, I made these ones with two pieces of plexiglass. (I already had the plexi but it probably would have cost around $2 for the amount that I used.) I drilled some holes, then I screwed them together with flat sided machine screws (98 cents) and some wing nuts ($1.96). I hot glued magnets (already had) on the back, but really you could use any hanger. I also sanded the edges of the glass and colored them red with a sharpie to make them stand out a little more. You can't really get the whole effect from the picture, but trust me, it looks awesome in real life.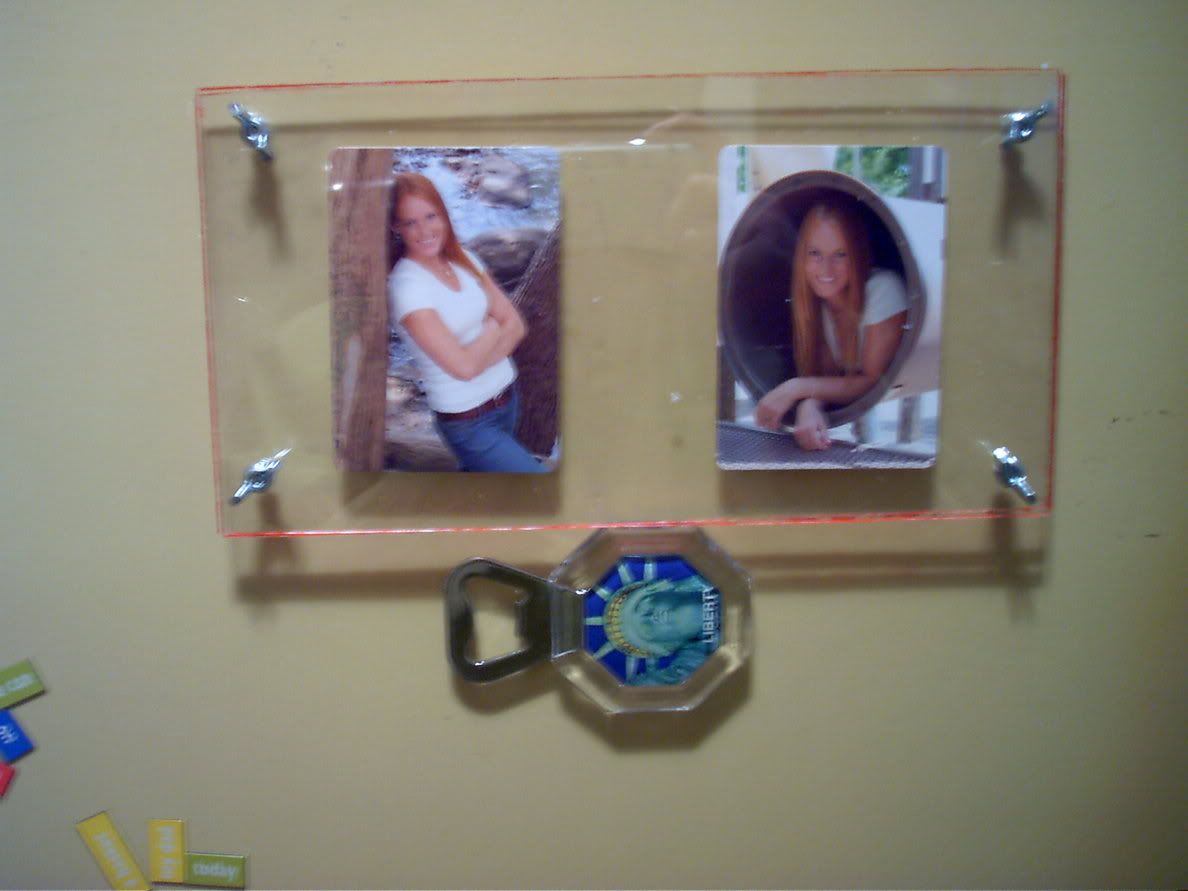 I needed some help from lady liberty because I only had two magnets, and plan to get more so that it will stay up better.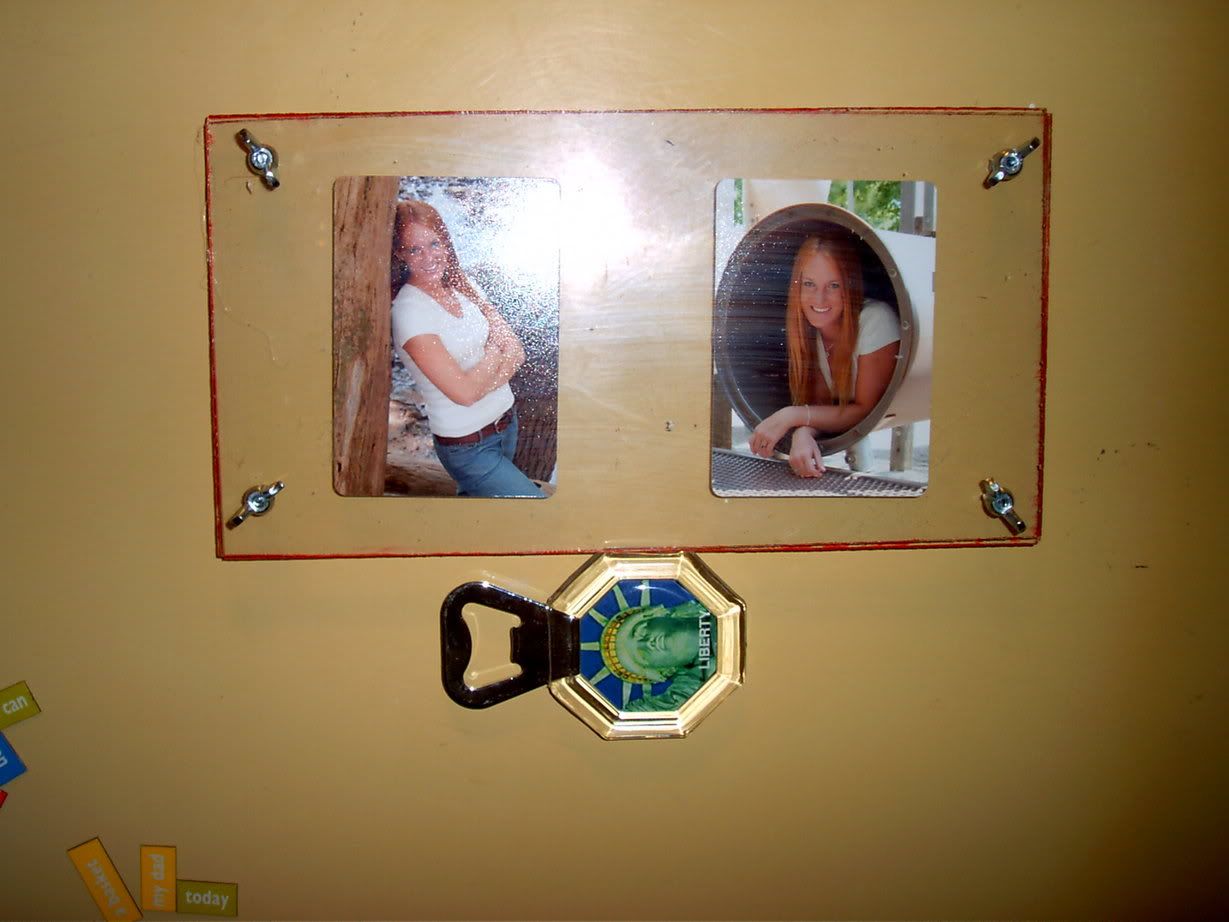 Here's a picture with the flash.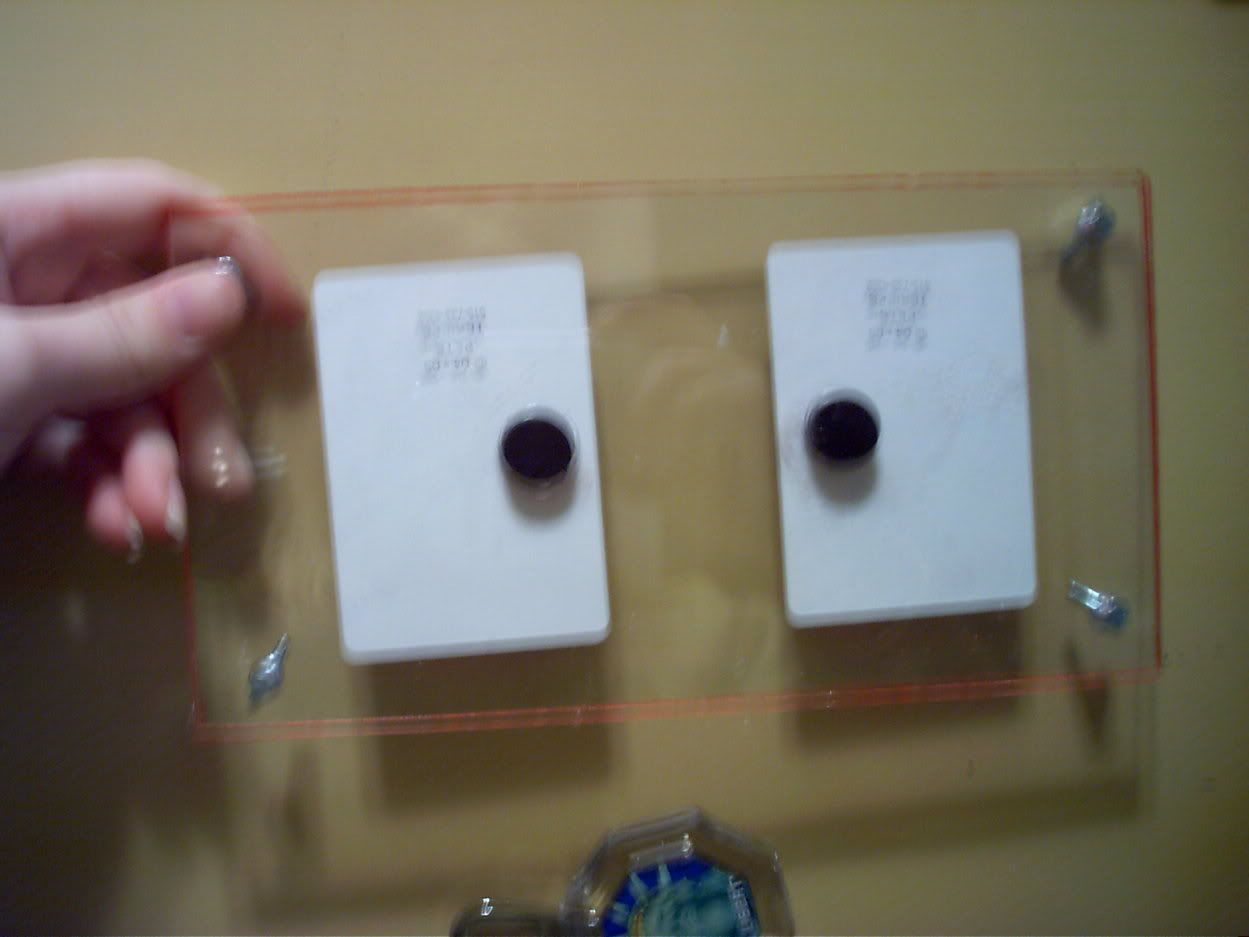 The back.
Sorry the pictures are a little fuzzy, they never look that way on the 1" display on the camera.