Hello! I used to have an account, but somehow, somewhere, Crafster gobbled it up. Oh well! Let's start anew.
I am Joanna, but go by Cupcake and have been for quite some time now. I am engaged to be married to another woman (*gasp* the HORROR lol) named Ashley, or Ash for short. She's my rock, my savior, the other part of my heart that makes it complete.
***piece of advice***
Please do not come into this thread spewing forth hatred towards same-sex couples. If you don't agree with my lifestyle, move on. Thank you!!!
*****************
That being said...
We've set our wedding date for 09.25.10 and are going to try and stick to our very strict $5,000 budget. Originally we wanted to host it in a backyard, but have not been able to find one big enough. Now we're looking at community centers and are very hopeful!
I totally forgot to mention a key part... we're planning this wedding to happen back in New Jersey, but are currently in Jacksonville, FL.
I would like to have as much of the wedding be DIY and crafty as possible. I originally wanted to make my dress, but knowing the incredible amount of stress that brings, decided against it.
Please follow along as I come in here to show off projects, rant and gush about planning a wedding!! Eep!!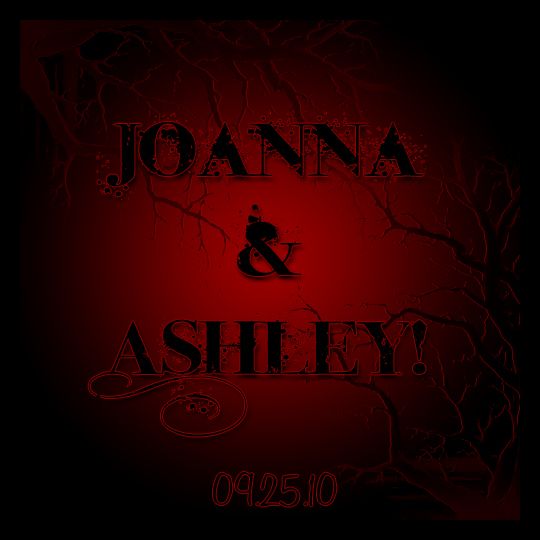 ---------
Updates:
Flowers & Centerpiece ideas on Page 2!
Engagement party invitations AND engagement ring & wedding band pictures on Page 2!
Hooray!!! I can finally post pictures YAAAAAAAY!!!
(Pictures to follow as soon as I have photo posting capabilities.)