I'm not sure if the engagement party will have its own thread or not. Pretty much EVERYTHING is going to be crafted or made in some way for that party. I think we're going to various stores this weekend for supplies.
Here is a picture of the outside of the engagement party invite: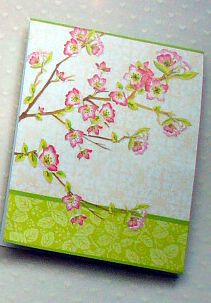 BEAUTIFUL colors - the picture just doesn't do it justice.
Here is a picture of what I created to print on vellum on the inside (important bits blacked out for obv. reasons):
And for good measure, here are two pictures of my engagement ring (which when I saw it in Jared, I didn't want to try it on!!) & wedding band: