I loved making these onesies. I made them for my not yet born nephew but I couldn't resist making a few girly ones too. I'll just keep them to look at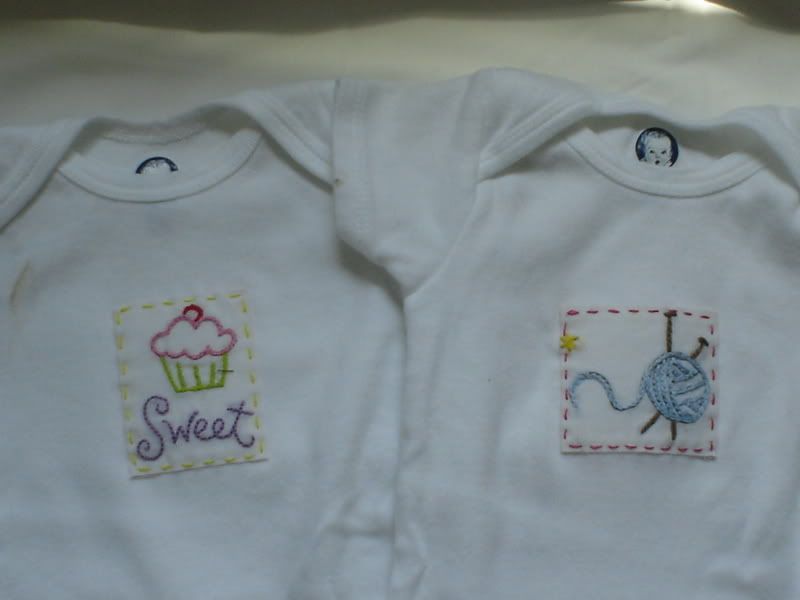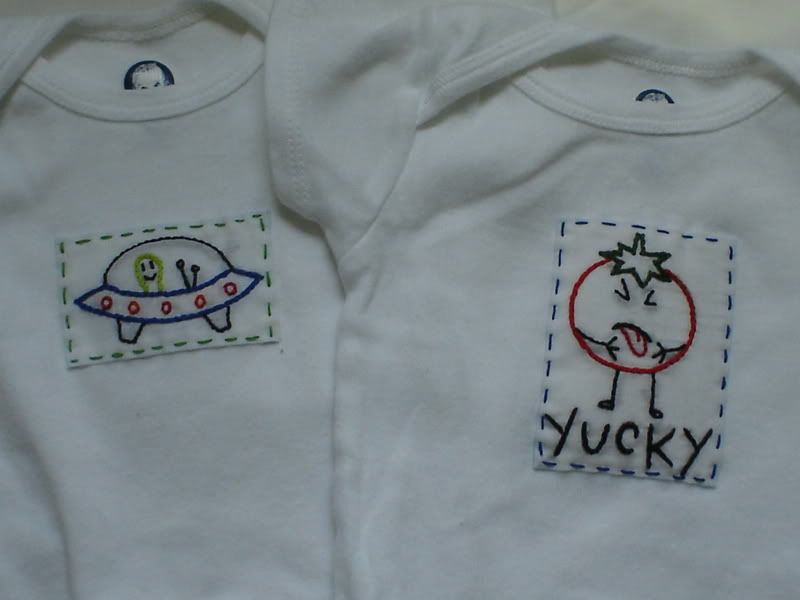 But my favorite one is this one. there's a story behind it. My nephews name will be Damien Blaze. So how could I not give him a blaze? I used one strand each of red, yellow and orange.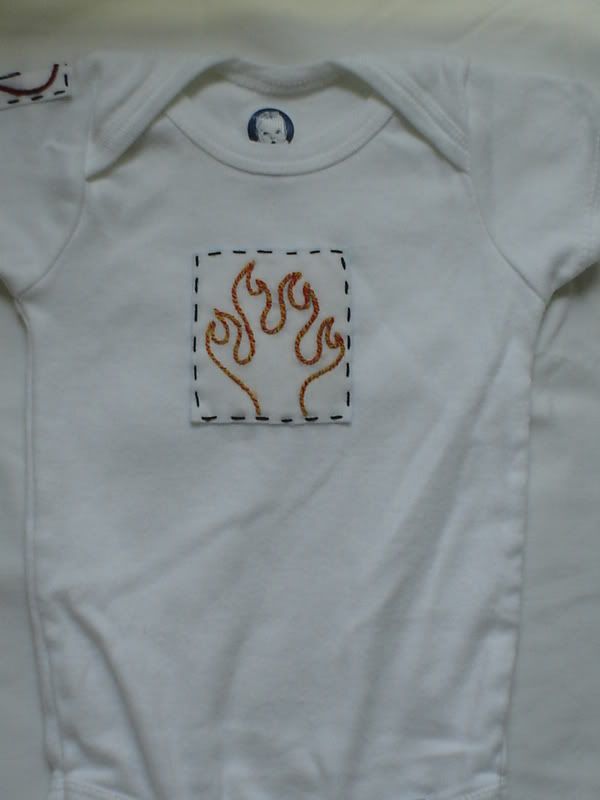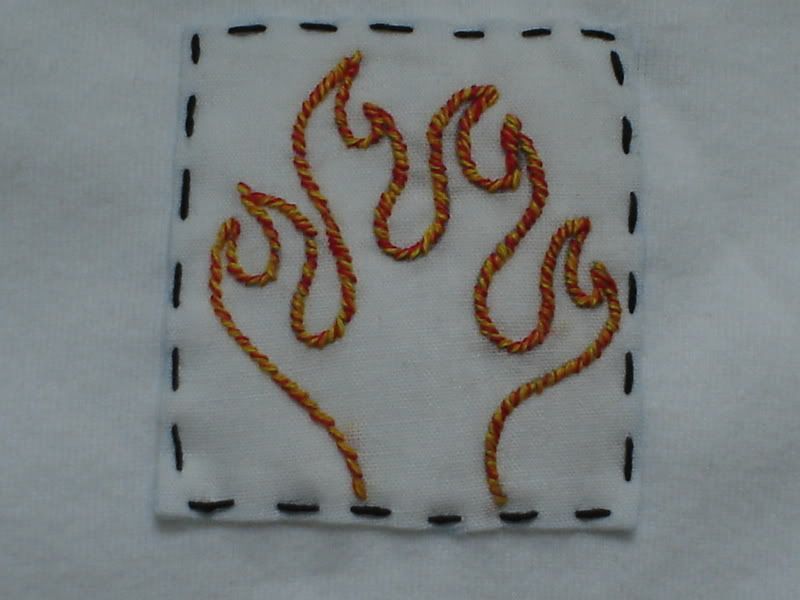 But wait! It gets better. My brother is a big tattooed dude. Sleeves on his arms, covered legs, back, you get the picture. I thought little Damien would like his own tattoo so I stitched this on one of the arms.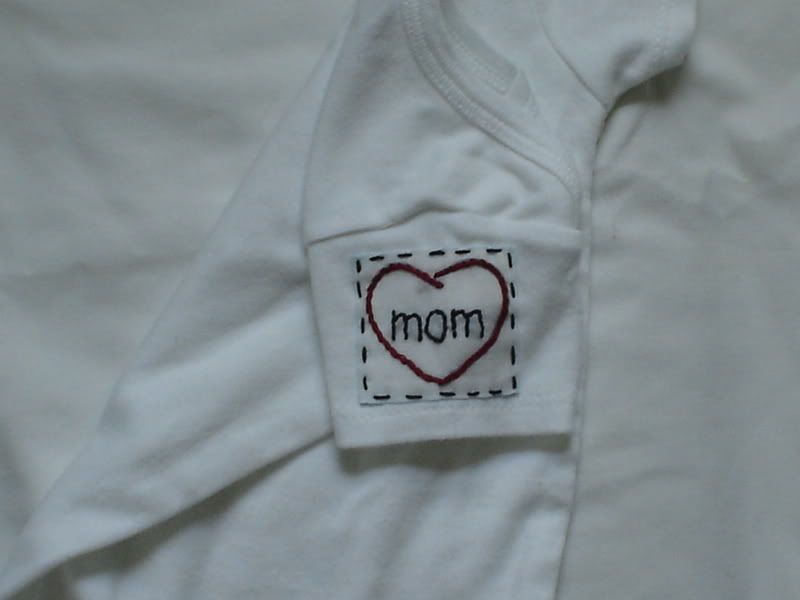 This was my first time stitching on onesies. I was a little concerned with the stitching rubbing on the baby (especially if he has the ultra sensitive skin my son had) so I stitched on white cotton fabric, and then I used lightweight heat and bond and stitched around the edges. Now he only has a little back stitching to worry about.
I might just have to make more