I just got my package today! How stoked was I? Very. Let's take a look at what I got:
Opening shot: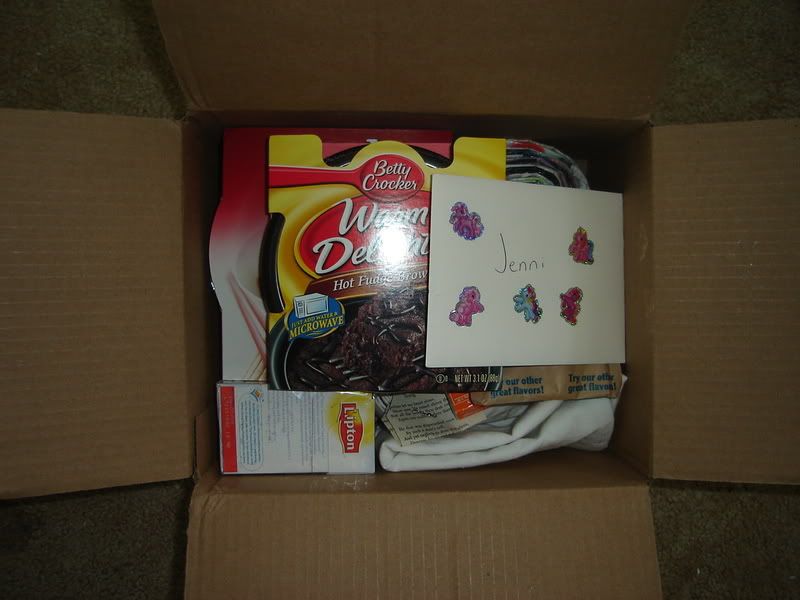 I loved the stamp on the little card she sent me:
FOODZZZ! Mmm... Teriyaki pineapple...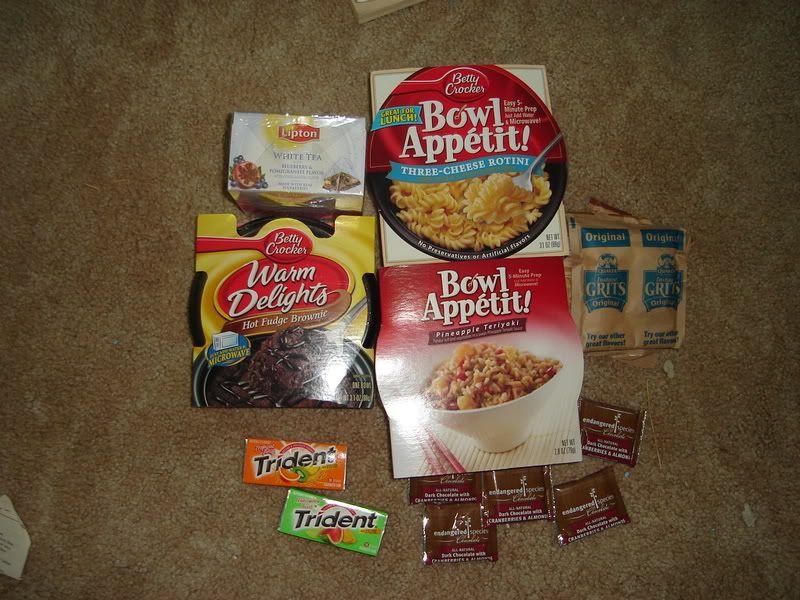 Awesome magazine coasters that just happen to match the colors we're painting our house exactly: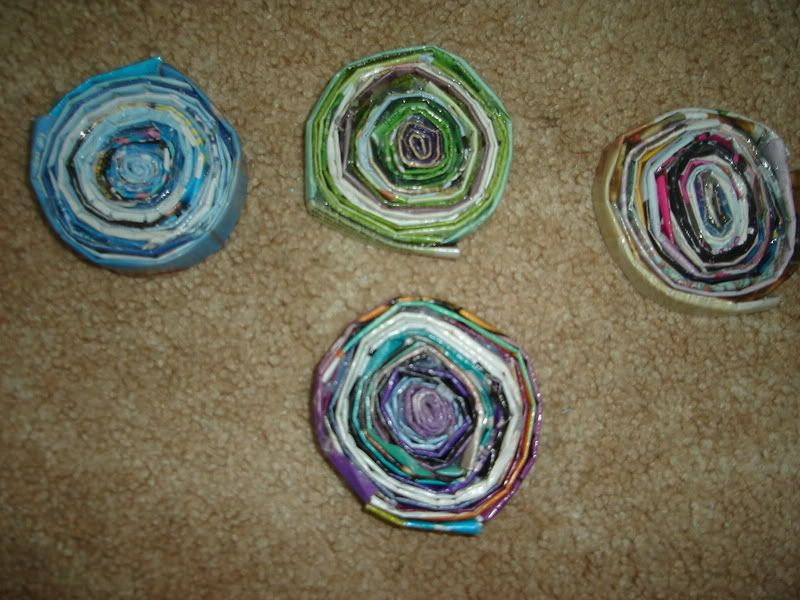 Beauteous embroidery that is totes going in my kitchen:
It's so dainty and neat, unlike my sloppy, drunk embroidery:
Amazing jewelry that I cannot wait to weaaaarrrr:
One of the earring hooks fell off and I put it somewhere with the intention of putting it back on, only to lose all memory of where I set it approximately .5 seconds after the fact. If I don't find it soon I'll have to buy some new hooks... I mean, they're little books! That's awesome!
I could not be happier with my package. Thank you, hngoodlett!