This is the first time I'm posting a project here and I'm a little nervous as well.
The first time I heard and saw Gothic Lolita I fell in love, but since I don't think it would look very good on me, I decided to dress my little sister up as a dolly. But before I started with the clothes I decided to make a little bag first. Just inspired by the look. It didn't come out completely the way I wanted, because the lace is a little to long for my preference. It tends to look a little bulky instead of all cute and stuff, but still I wanted to share it.
Here are the pictures.
And a closeup of the bunny.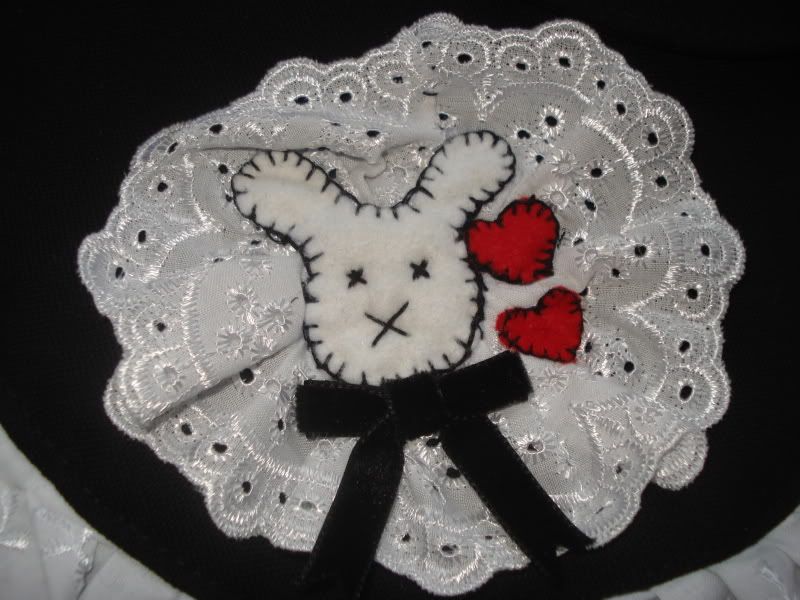 I hope you like it, my sister did.