this is the result of my prom dress Mom and i made for my senior prom last year.
later maybe i'll hunt down the drawings of the original ideas i had. it's pretty close to what i drew, except that i'm of course chunkier than the model from the pattern.
you can't see it here, but the train was actually pretty cool.
called a fishtail train, i think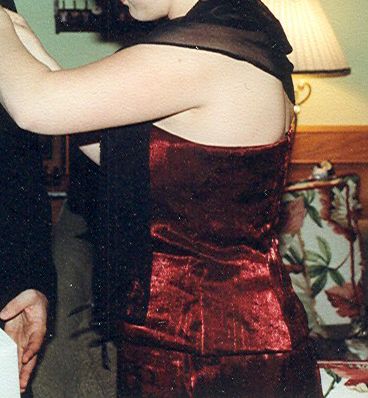 side view
i decided to go ahead and crop the pics. i realized that, if he saw these pics, i'd be more embarassed at my attempt to cover his face then i would of having his pic randomly posted on the internet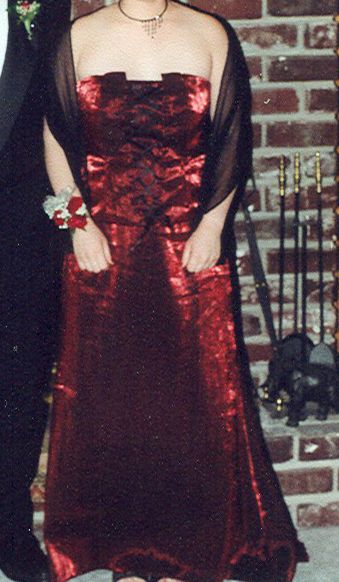 from the front
wish y'all could really see the material up close. it was crinkely, and not as metalic and stiff as it looks in the pics