I just got a new sewing machine for my birthday and I finally got a chance to sit down and crank out some pants. I get really disapointed about the lack of cute boys clothes, girls get frills and ruffles and sparkles and boys get nothing. So I made some embellished cut boys pants. I made my own pattern by tracing a pair of my sons pants.
I used a freezer paper stencil to put the squid on these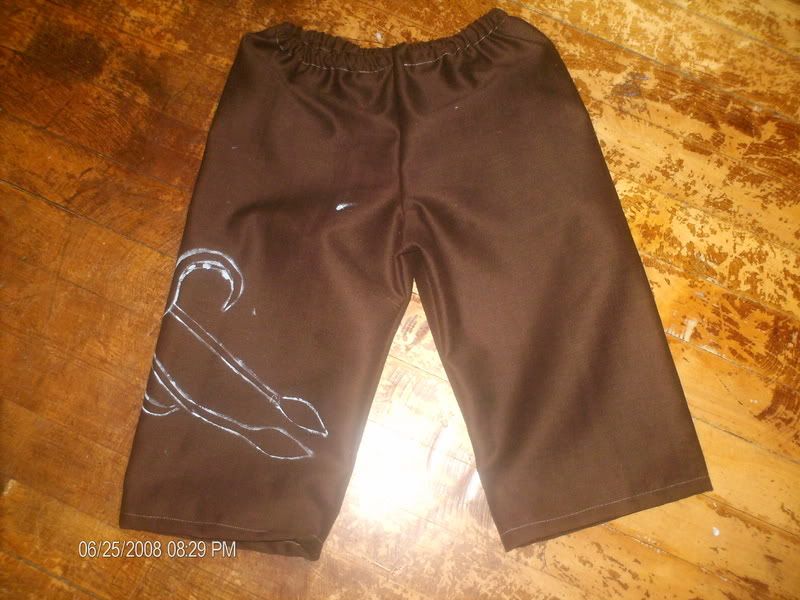 My SO thinks these look a little girly, honestly I don't think they are that girly. The circles are reverse appliqued.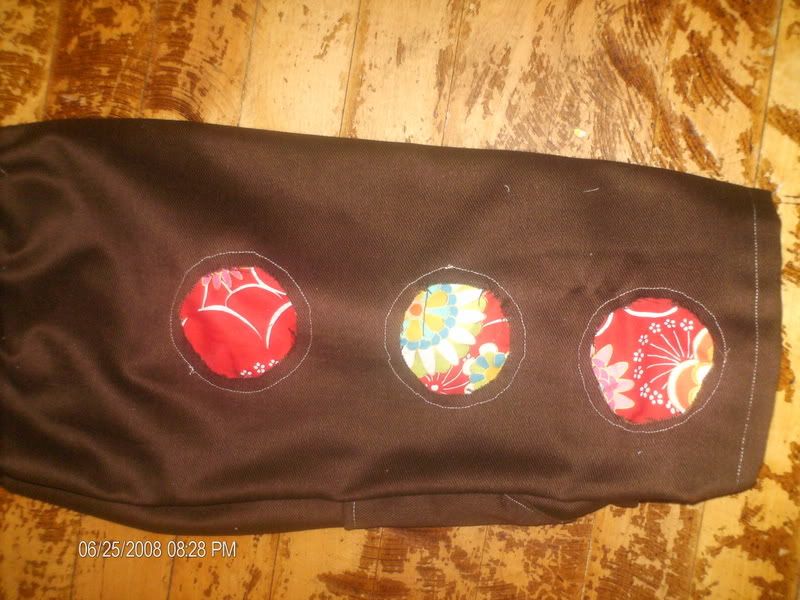 I'll try to get some action shots in the morning, the kiddo is fast asleep, I just couldn't wait to show them off!