So I'm new to the forum and fairly new to sewing. I have tons of scraps of fabric and decided to make my first top with no pattern! The leopard print is actually from an old pillow case...
It didn't turn out exactly as I hoped though!
This is what I came out with....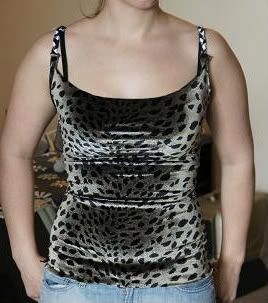 I was going for this type of neckline.... as you can see I failed....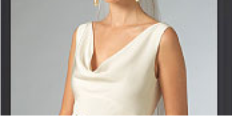 I wanted to do something fun so I made a braided strap and back neckline...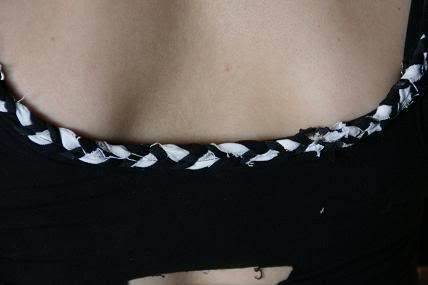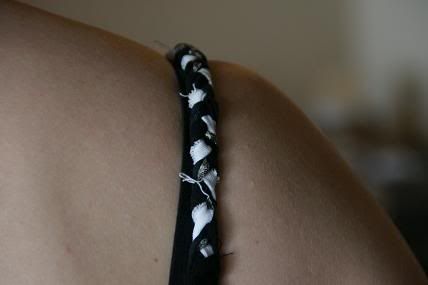 And finally.... since the shirt turned out pretty scandalous I figured I might as well go with it, this is a technique I saw on a shirt at Guess and just copied it.... Can do a quick Tutorial if anyone was interested and doesn't know how, it's pretty easy and I think it would look cool down the side of a shirt or down sleeves or something......