I made this for one of my best friends birthdays! She (like I) is a huge arrested development fan!
This was my first experimentation with iron on tee-shirt paper, it was a LOT of trial and error but I'm happy with the final product! Any fans of the show should enjoy the bag!
Oh.......... for reference she also works in science and in a hospital! Which is why I chose some of these quotes...
Front of the bag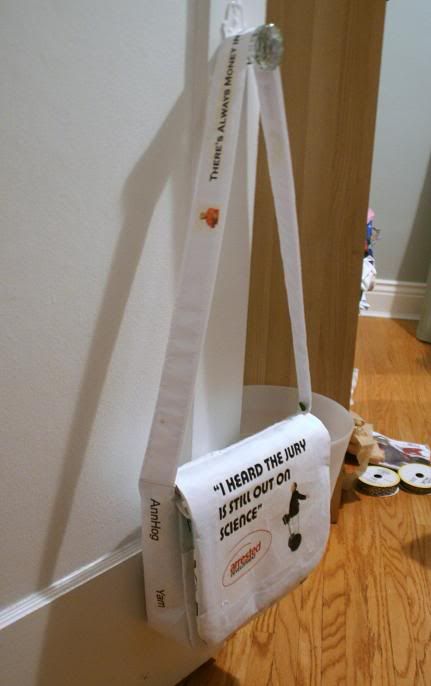 Back of the bag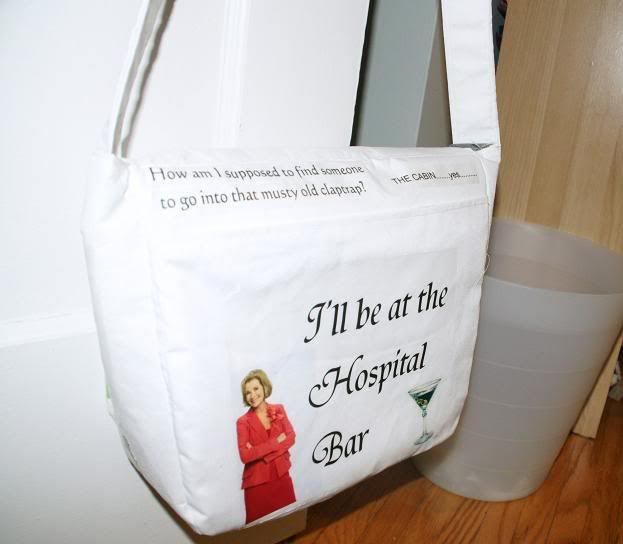 Inside Flap - Beside "maeby tonight" there was george micheals face, but I accidentally ironed it off :|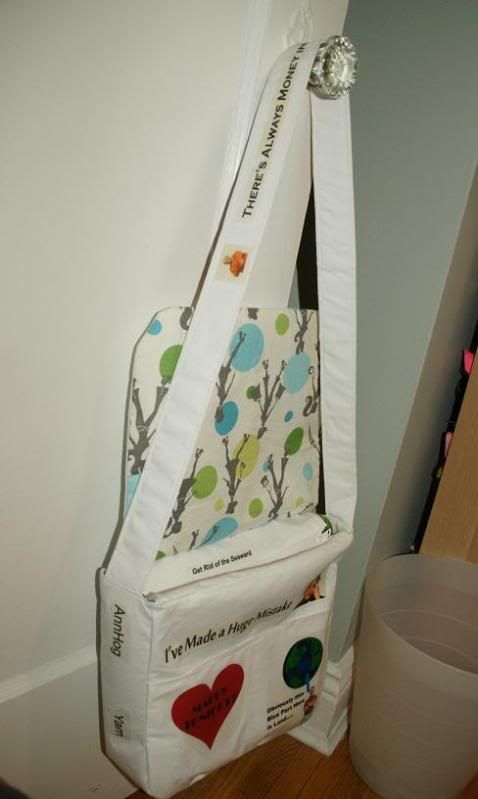 Close Up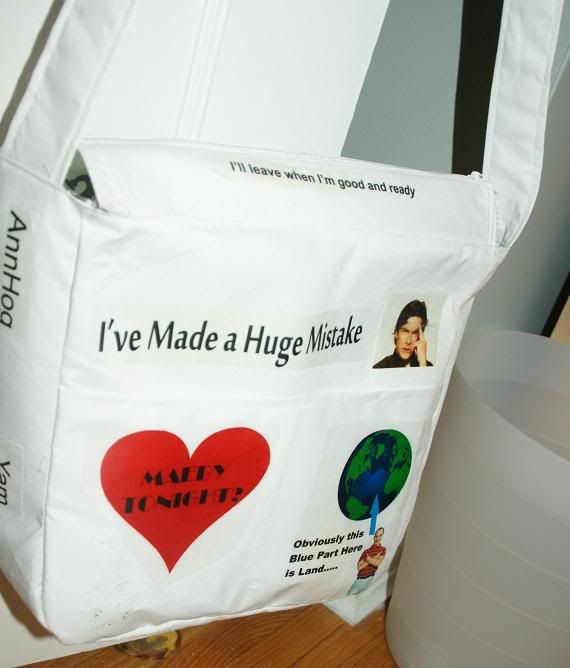 Contrast fabric under flap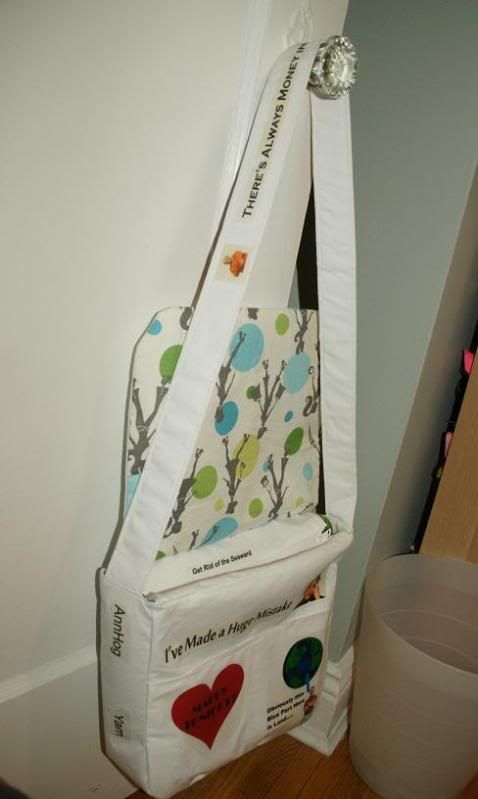 Handle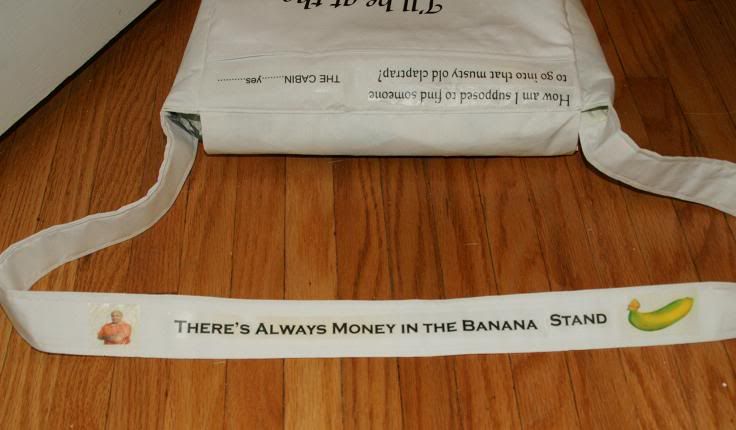 inside of bag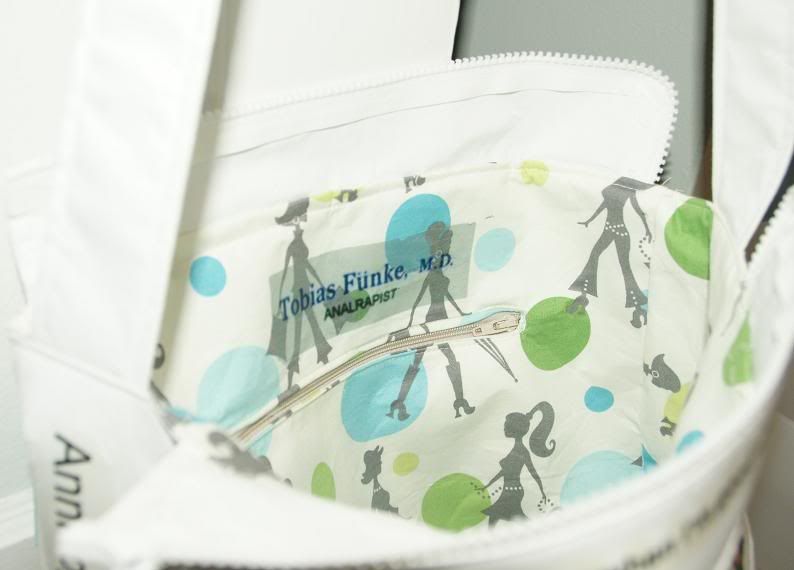 Hope there are some fans out there to enjoy~