So, I made an awesome (first time) scrapbook for my then-boyfriend and I's anniversary. We didn't quite last to that day, so I never gave him the book. I hate to throw away these pages even though it was a messy break-up, so I figured I'd share and maybe spark some ideas for everyone, I love looking at the other posts of layouts :]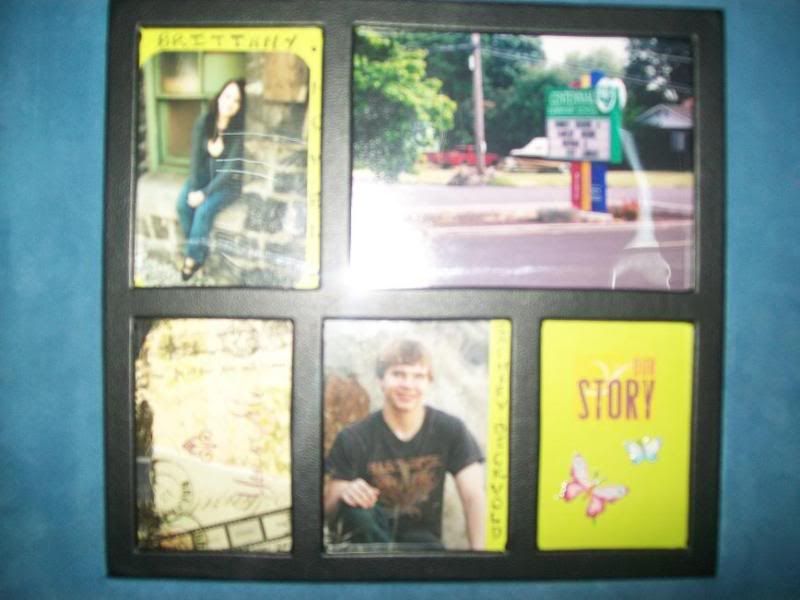 The cover, has a senior picture of each of us with names, and the elementary school we met at.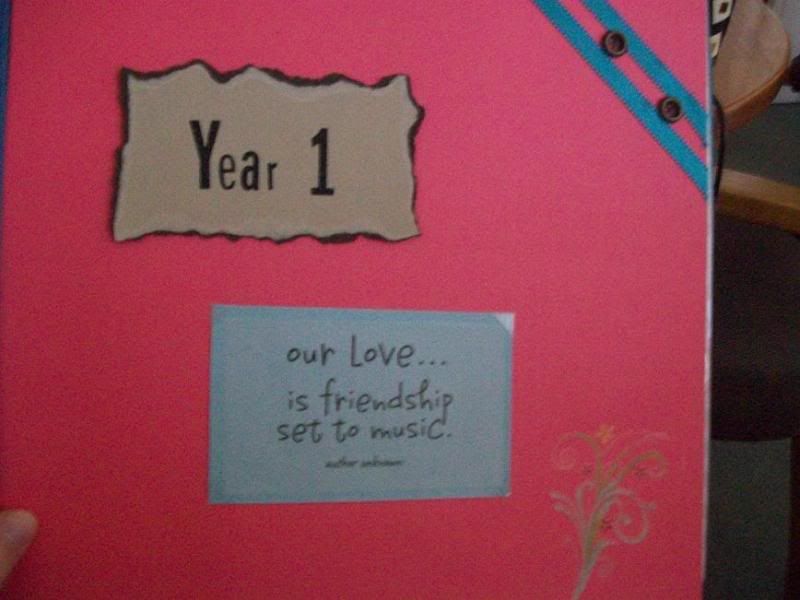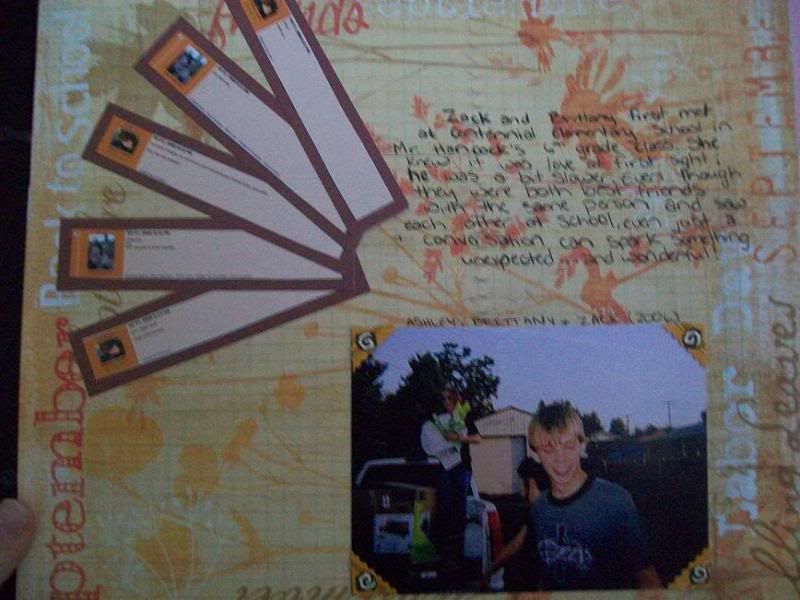 He said the thing that got him interested in me was a conversation about his trip to New Orleans, so I printed off the pieces of it and glued them to cardstock in a fan display.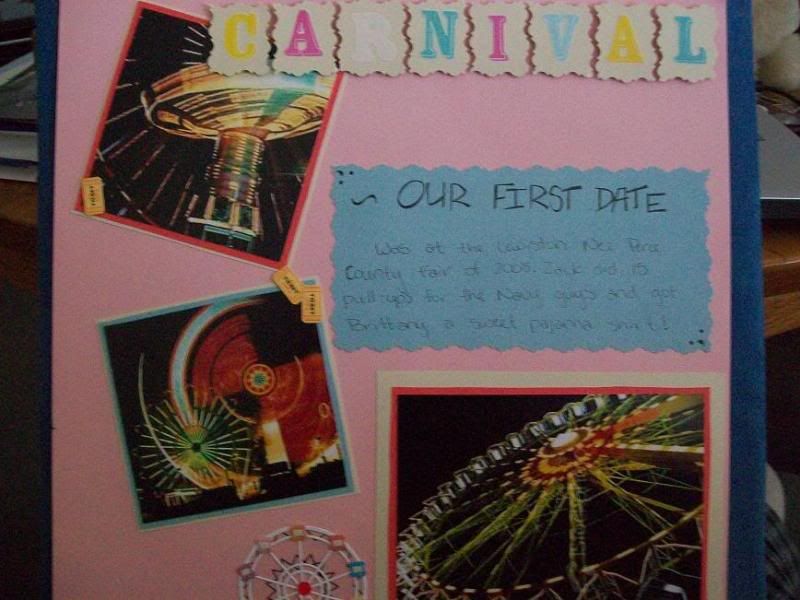 One of my favorite pages, our first date at the carnival.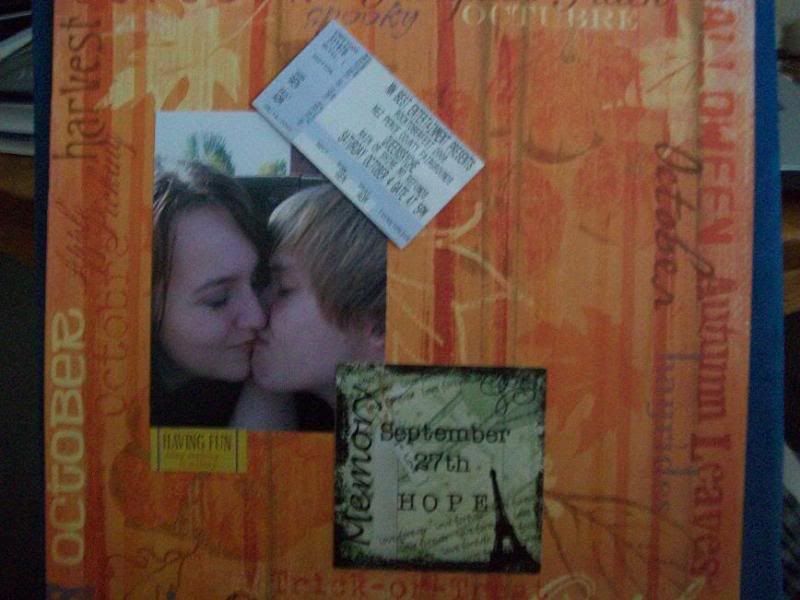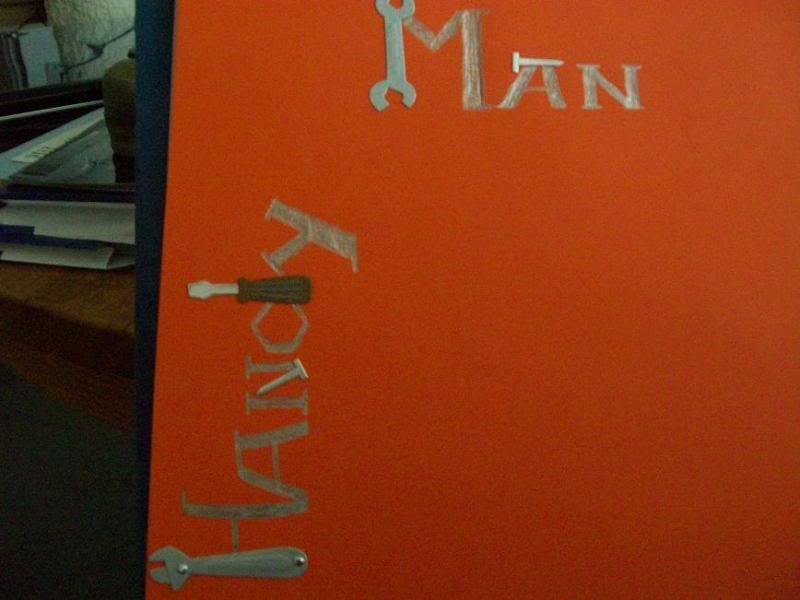 I never got around to putting pictures on the page, but he was always cutting down trees, hoeing the garden, or putting up shelves.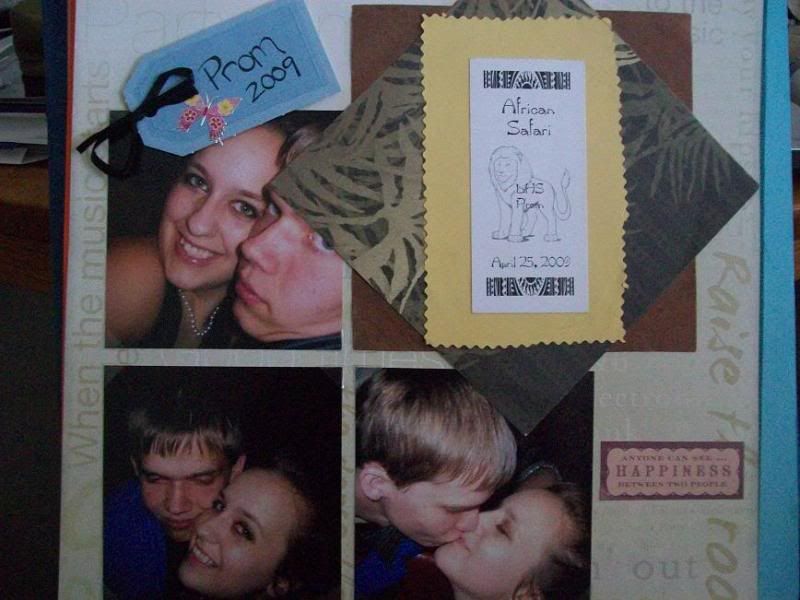 The first page for prom
The other one, our school's colors were purple and gold. Another favorite page.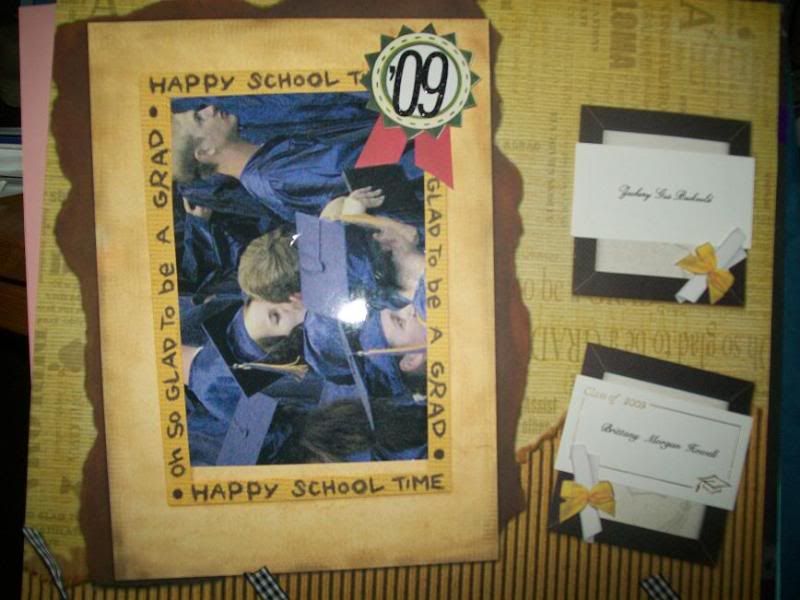 Our graduation page, I put a picture his grandma got of us kissing as everyone threw up their hat, and put our little announcement namecard things beside it.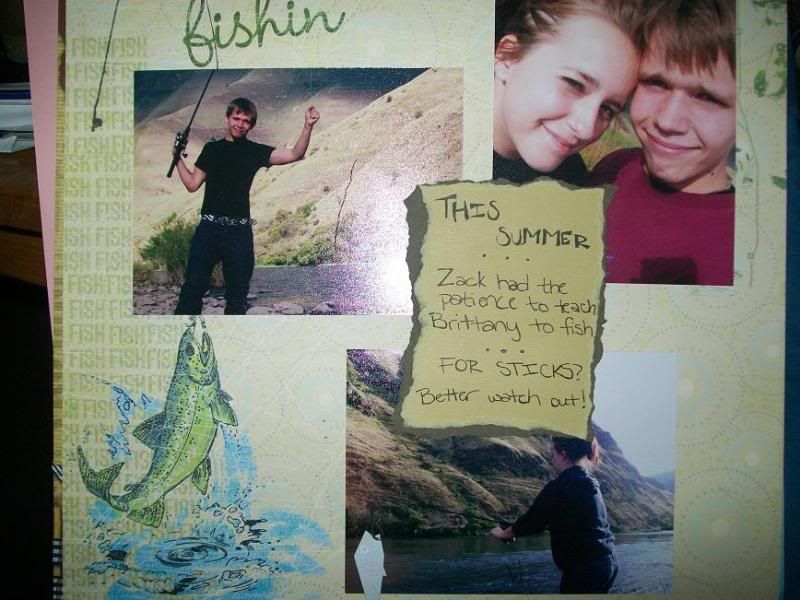 I really like this page. He taught me how to fish, and so I caught a picture of him getting a stick, and then one of me to which I glued the back hook of a button cut in half (hard to explain but it looked like a hook) and stuck a huge fish on the end to make myself feel better about not catching anything.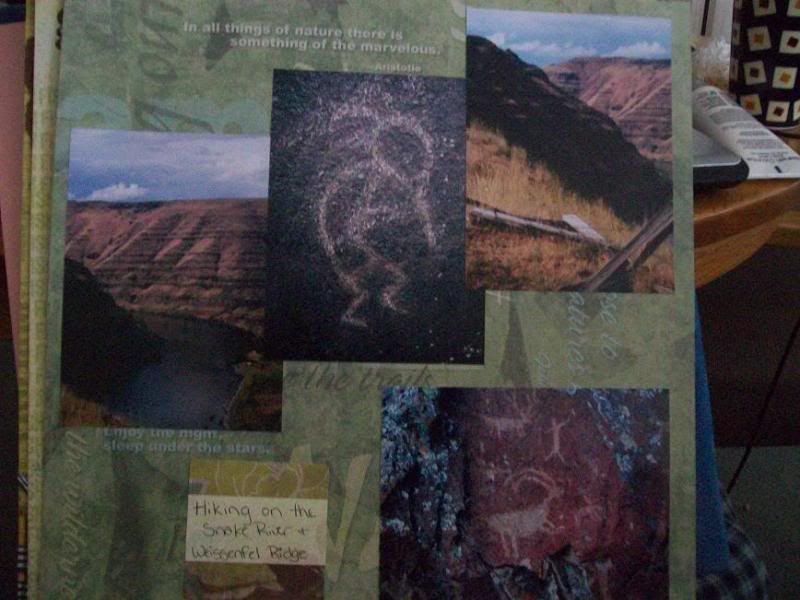 One of the most terrifying drives of my life, he took me to the top of a ridge in the valley we live in, scary as you-know-what. Then we hiked down to the river and saw some spiffy cave drawings and whatnot.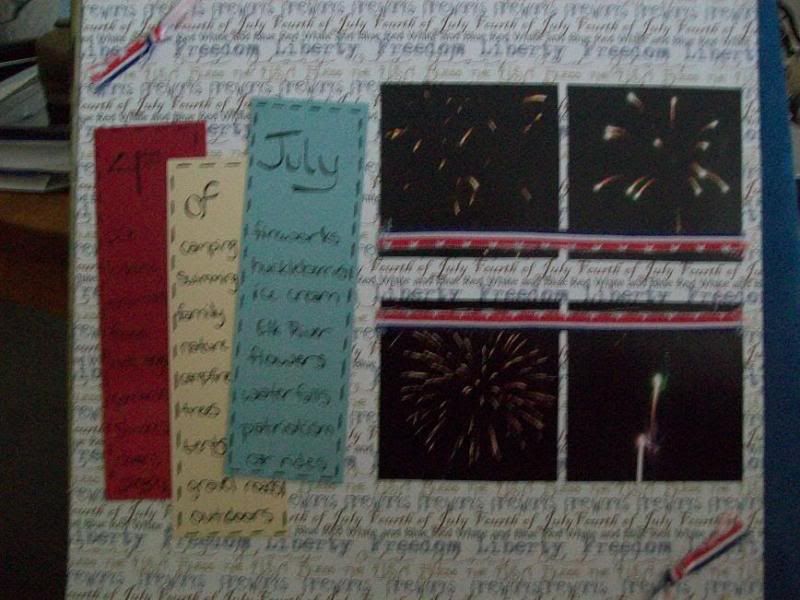 The 4th of July page...we took so many pictures trying to get decent ones of the fireworks. The next day, I realized I had a fireworks setting on my camera xD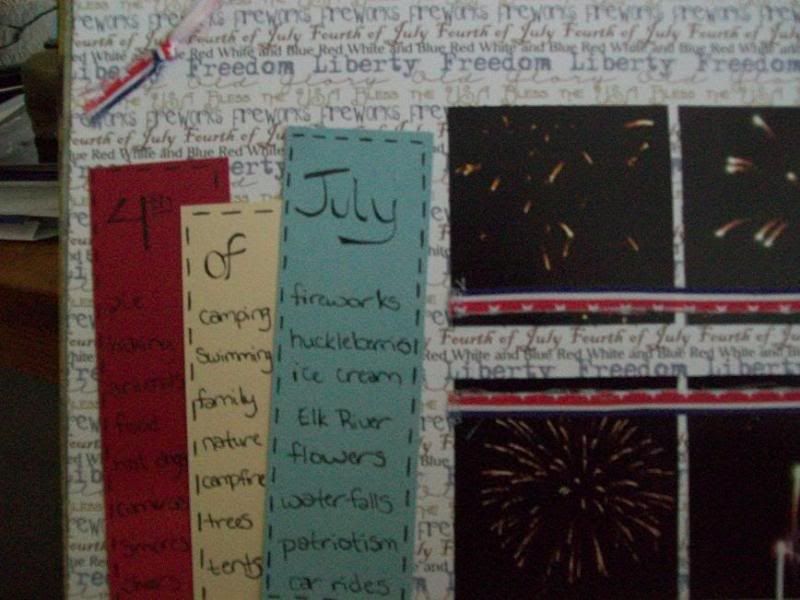 Again.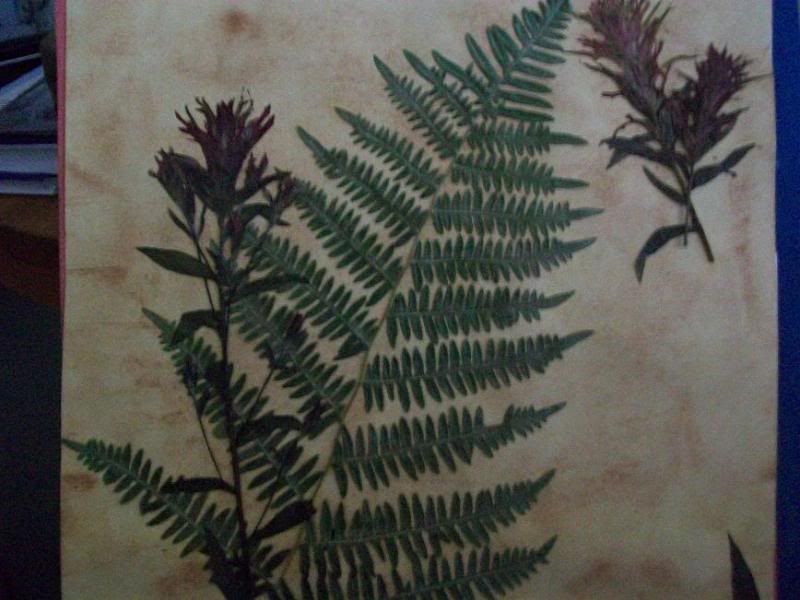 And some pressed plants from our camping trip over the 4th of July weekend.
Unfortunately I have tons more pictures for more pages, but I never got around to them. Enjoy!