This is my first attempt at creating something almost completely by hand with little use of brushes. The only brushes I used on these is for the background images and the eyelashes. Everything else was done with a round brush and blending tool. For my first attempt, i'm pretty proud! The program I used was GIMP please leave and comments and or critisism!
First is sad girl: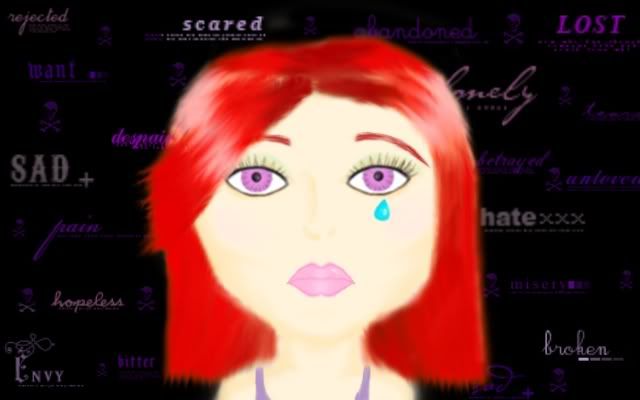 She started off with a pretty neutral look on her face and I decided she needed a little emotion. I really love the way her hair turned out.
Next is my alien chick: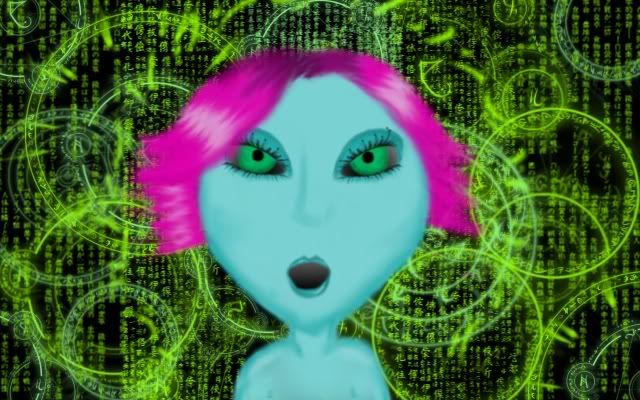 I decided to just mess around and have a little fun with this one. I went back and forth on whether or not I should give her hair.