This is actually my first post on Craftster ever, So I heartily apologize for the lack of pictures *sigh* If you'll bear with me and click on my sad little links, however, you can see my project in all it's buttoned glory. :]
Anyways. These sunglasses were bought at a dollar store on my way to visit a friend across the state. I didn't have any sunglasses with me, and my shopping options were limited. So these were my $3 Dollar General glasses. the lesser of several evils. After that trip last summer, I found I had no use for these poor glasses anymore. They just sat around, feeling dejected, until I joined this website. Now newly-invigorated, I've actually worn these a couple times since finishing them on Monday.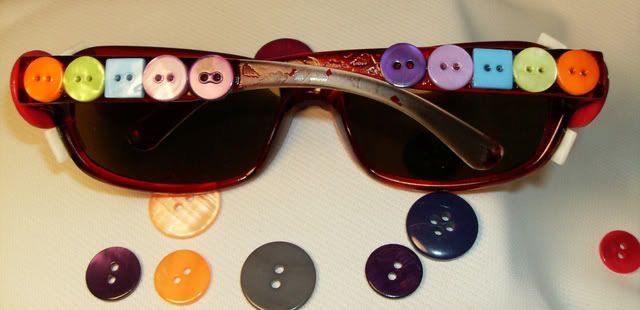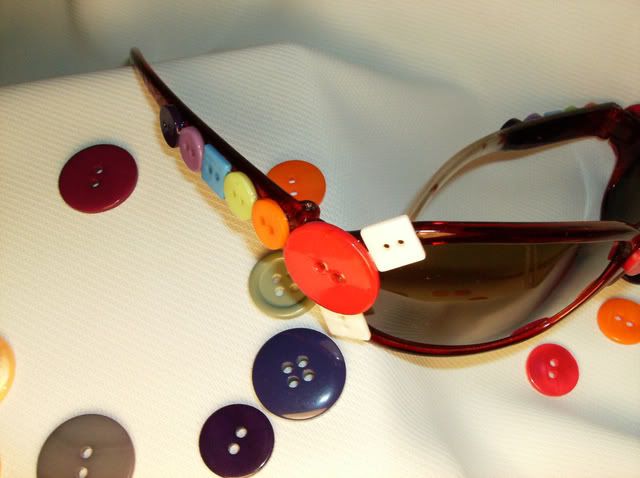 These I made to supplement the ButtonGlasses. ButtonClips! Not exactly part of the entry, but a great accessory with my new sunglasses nonetheless.
Proof that they are both fully wearable. :]