I received from Silentblair Saturday night and the sun finally cooperated today to allow me to take some pictures.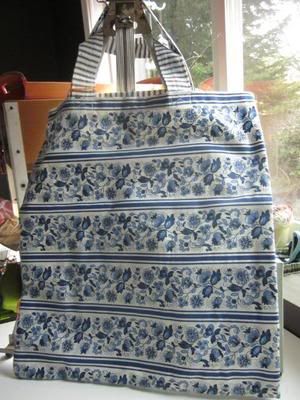 First, the awesome bag with amazing fabric. I love the blue and old lady flowers, it shall go nicely with my rooster bag
. The other side has the striped fabric that is used on the handles.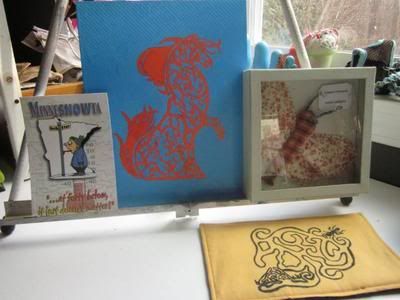 Then we have all the extras! I love the horse picture! The orange and teal are so vibrant together, they practically vibrate! It'll look awesome on my craft room wall! And then there's a mug rug with an ant maze for those moments when I need some distraction while sipping on a cuppa.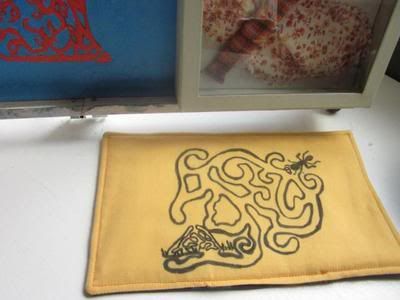 I think this will be coming to work/school with me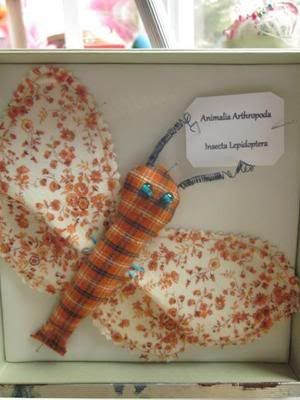 And then there's this awesome pinned butterfly! I study entomology and like having bug things incorporated in my life. This guy will also be a fantastic addition to my craft room wall.
Thanks so much Silentblair for being an awesome partner!