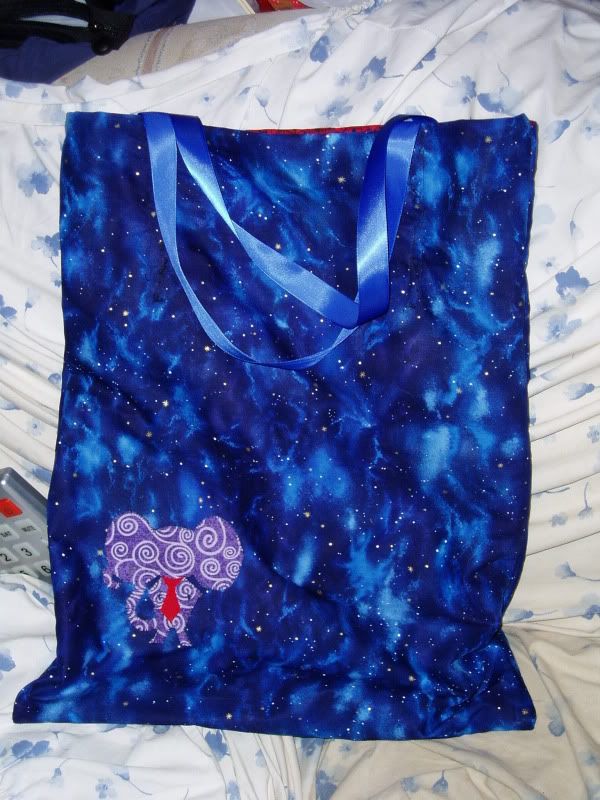 I made an utena inspired bag, I decided on the starry outside for the whole otherworldly feel of the series, the uncertainty of adolescence and the duel arena at night. I put an applique Chu-Chu, just because he's awesome.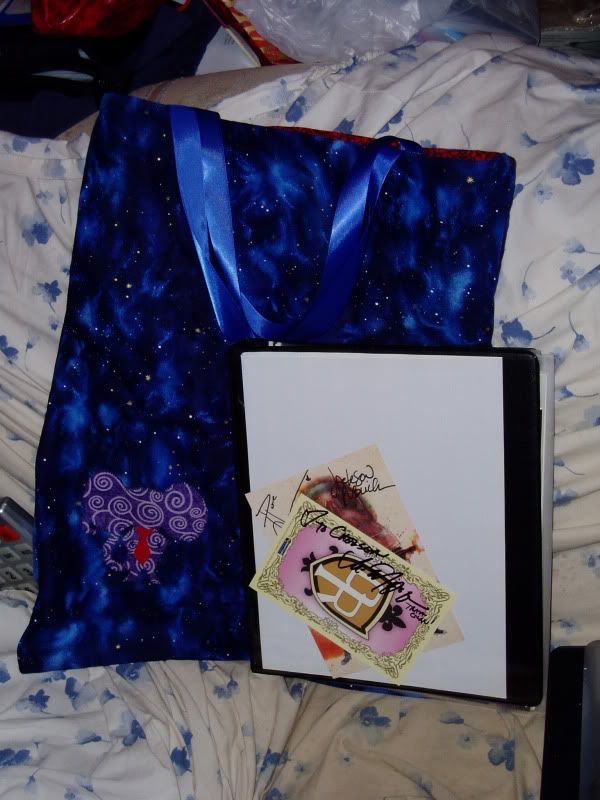 Size ref pic, this bag is rather large.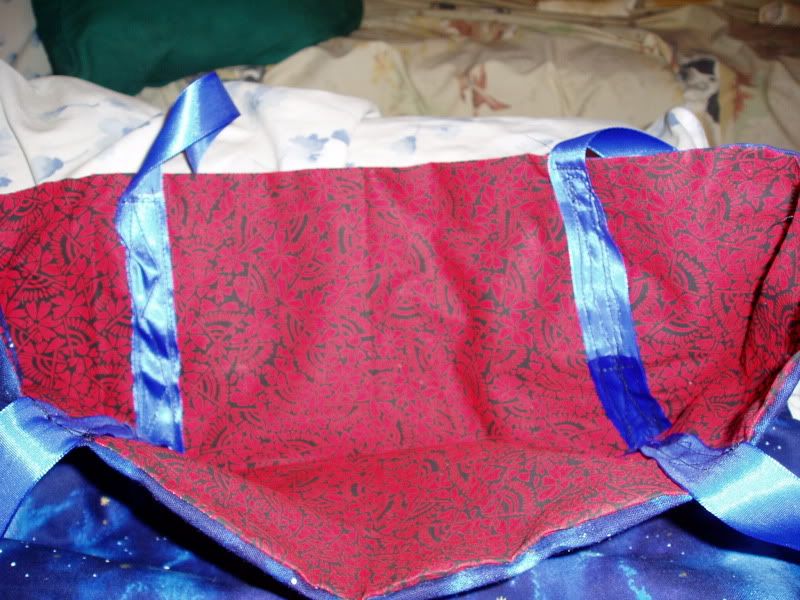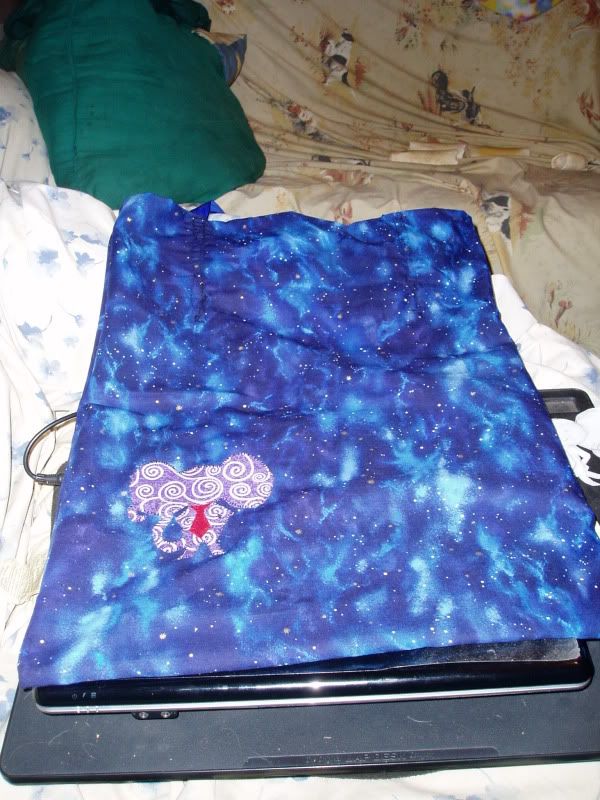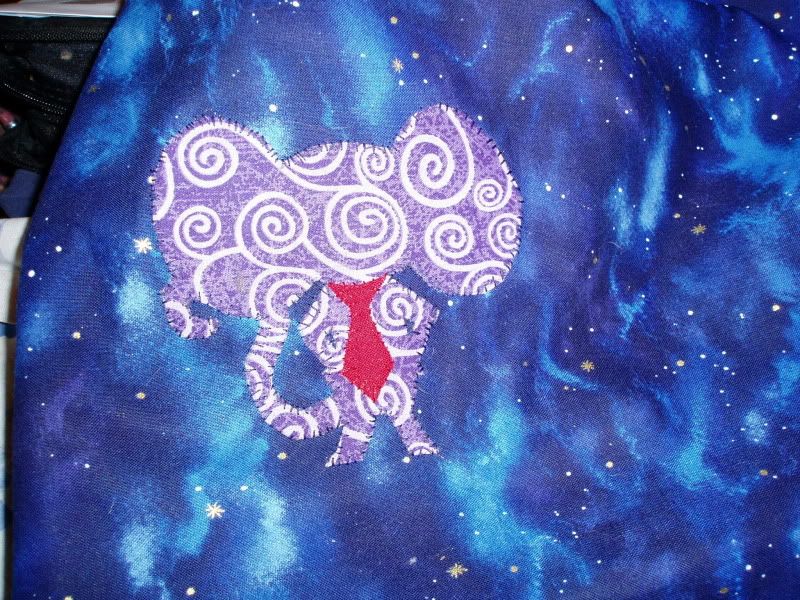 Close up of Chu-Chu. He's my first applique.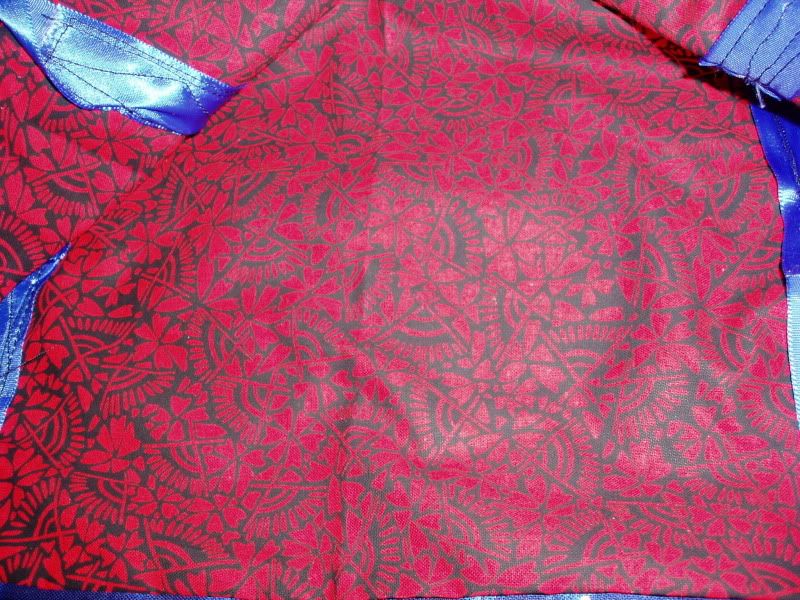 The inside pattern, it reminds me of stained glass and roses - perfect for Utena.