I'm so glad everyone (mostly my partner) loves the sketchbook. There are so many great things in this gallery. I'm glad I can be a part of it.
Anyway, to cheer up a rather blah Monday, I received!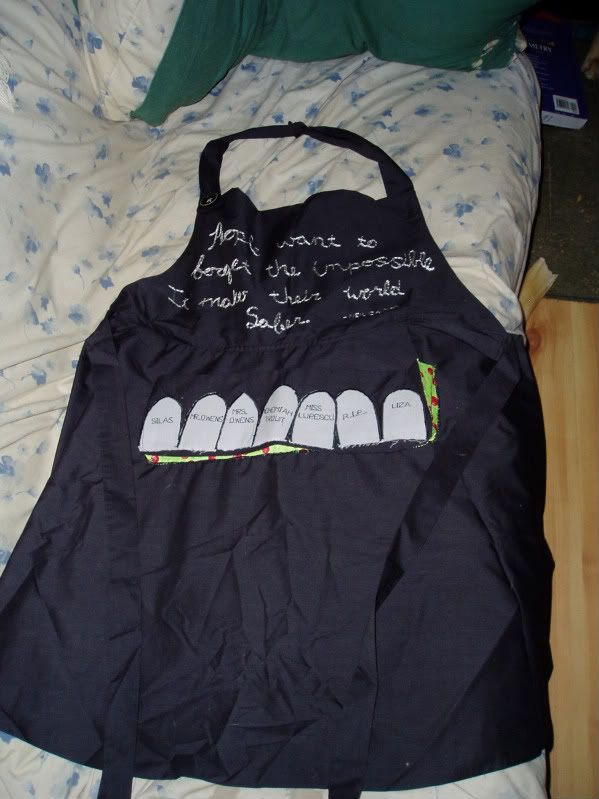 I got an apron! My partner themed it off of Neil Gaiman's The Graveyard Book, which is currently my favorite. She embroidered a quote from the book onto it: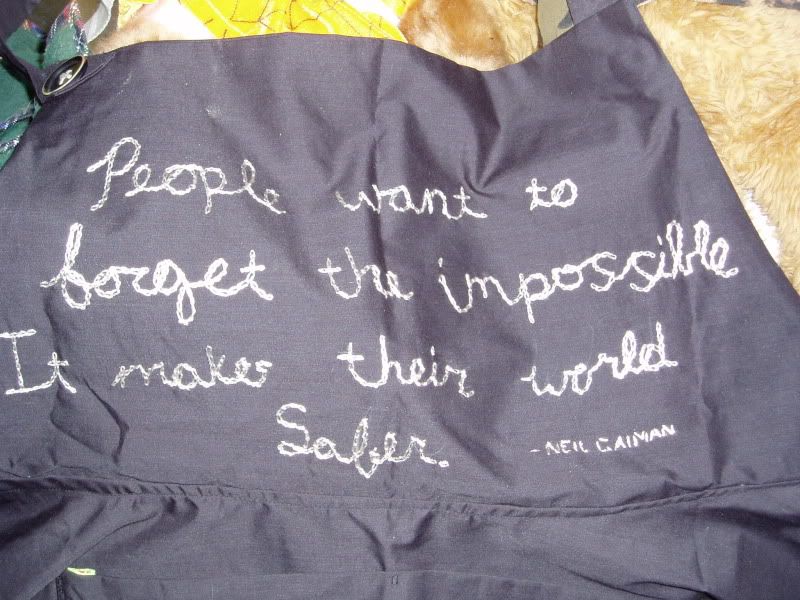 Adding to the theme an adorable pocket: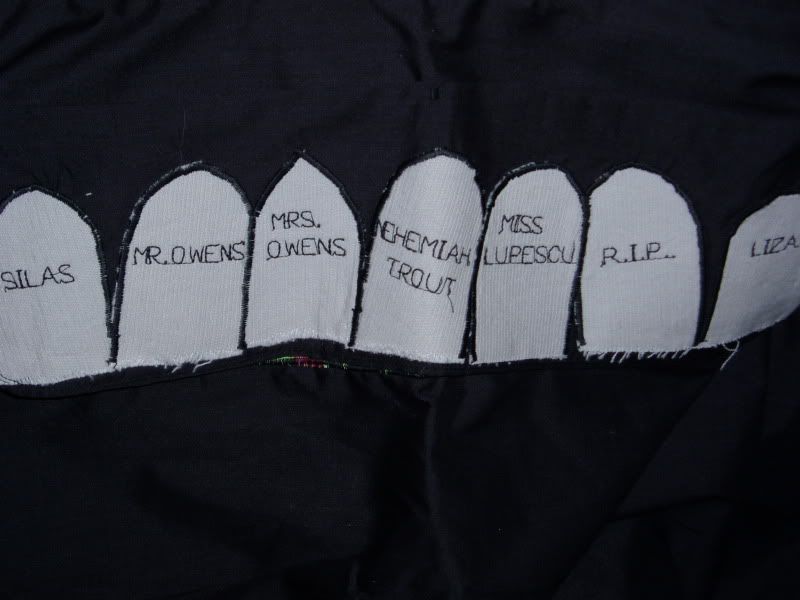 The fabric attaching the pocket is a cute cherry one!
My pics don't do it justice and there's no one available to take the pic of me wearing it. (So if you have nicer pics feel free to add, Megan.) But it fits well and I can't wait to cook something with it on! Thank you so much Megan! It's been a wonderful first swap!