Ah, thanks for posting a pic Devilxcat! I (finally) got my photos to upload.
Here's Cthulhu in action - once I got him open I immediately hung him up: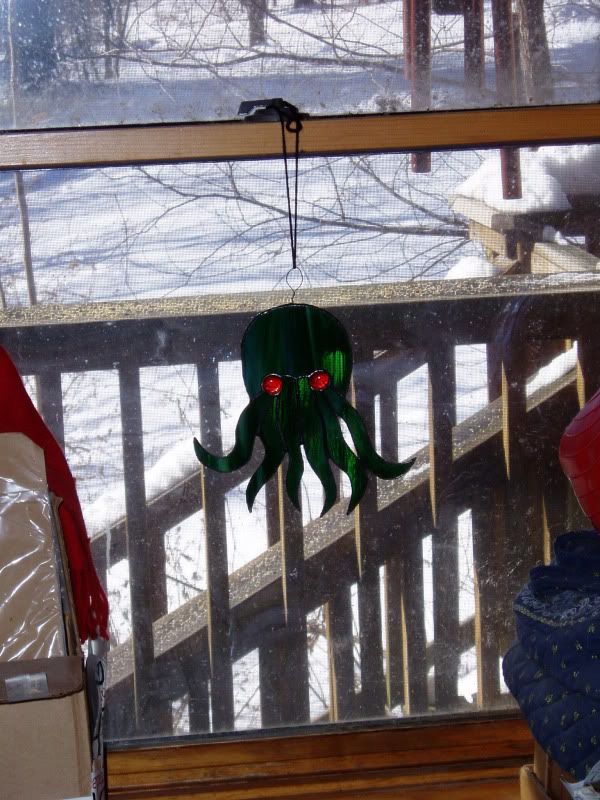 And the fabrics (Did you stalk me? Cause the scarecrow and bat/bat-signal are waaay too perfect.)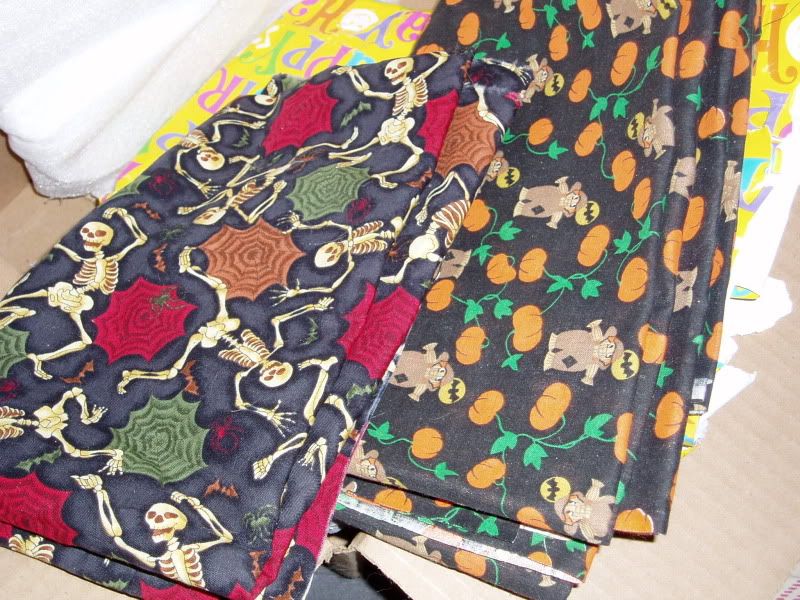 Thanks Devilxcat! I absolutely love it and can't wait to use the fabrics for something cool.
(She shipped it sandwhiched between cardboard which was wrapped in foamy/plastic wrap, heavily wrapped with packing tape. though I'm still amazed my post office didn't manage to hurt him - though I suppose nothing can hurt Cthulhu!)