So every easter I get small gifts from my friends at church and every year I feel guilty for not preparing some.
So this year I planned ahead and decide to give matchbook notebooks to my friends!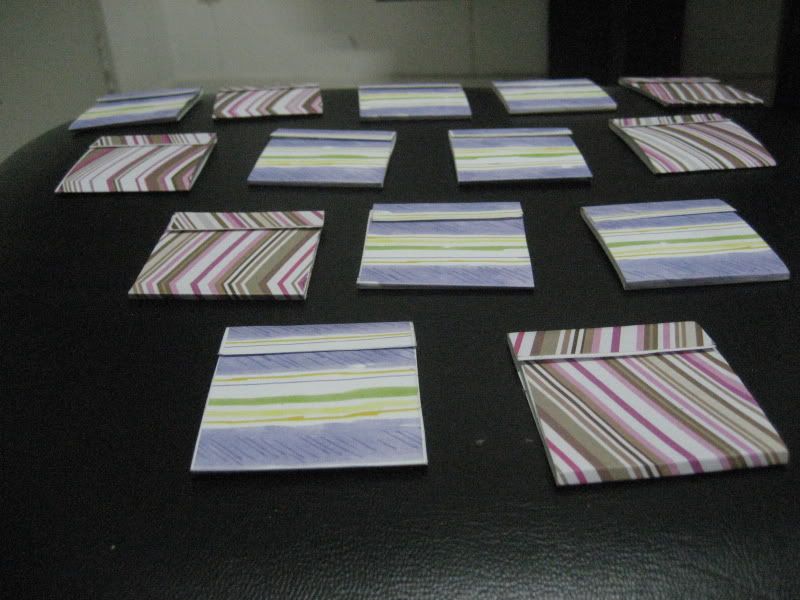 I basically used wrapping paper and stuck it to the main body of the notebook. Scrapbooking paper is expensive here in Singapore! Mainly because they're all imports.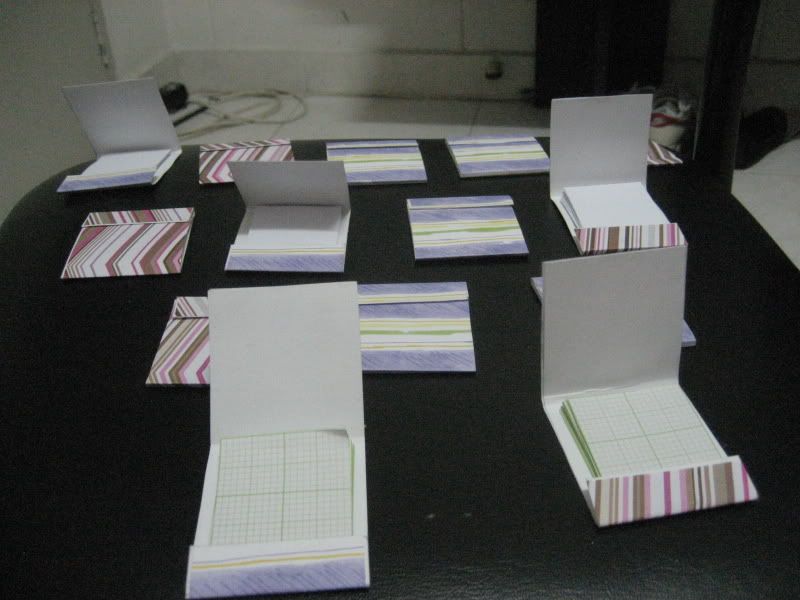 They're a mixture of graphed and blank papers, about 15 sheets in one.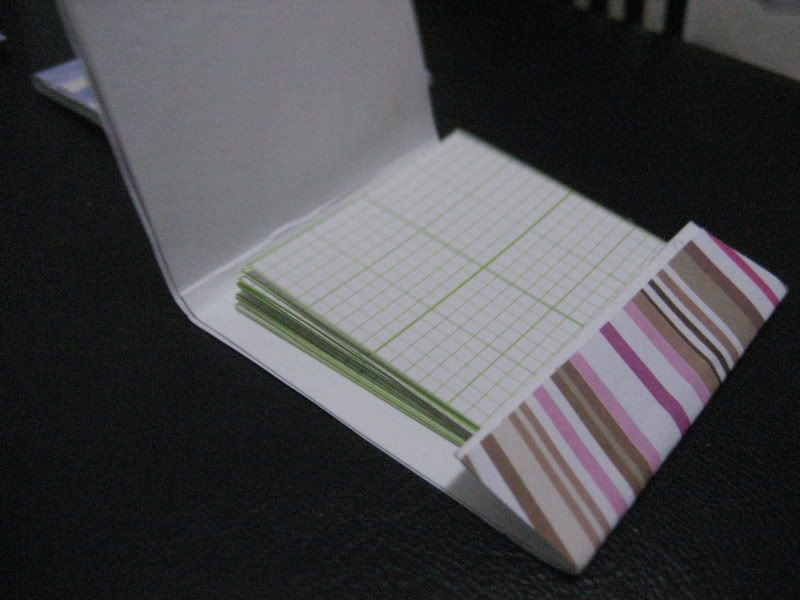 Here's the closer look at the graphed paper.
I know its not very Easter-y but I like making practical gifts.
I've yet to write Happy Easter on the inside but I think I've got time.
So the pink ones goes to the girls and all the blue ones to the guys. Obviously.
Thanks for looking!