Hello all!
one of the posters here on craftster put up a link to her site for a cool article on the "cult of knit" and a cool crochet stencil. here it is:
http://www.eyhom.com/crochet.html
so this weekend was the Renegade Craft Fair in Brooklyn, New York. I made this shirt for myself and 2 of my friends specifically to be worn at the craft fair. here we are: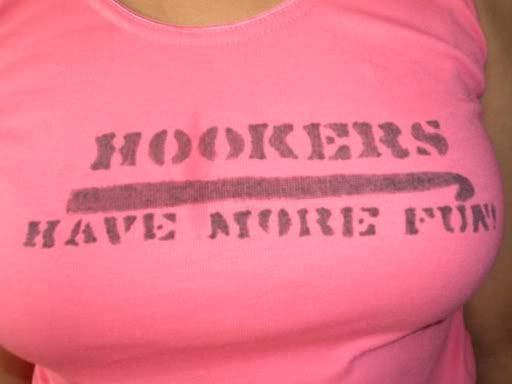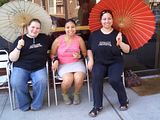 i'm the one in the pink shirt. i just made the stencil using an exacto knife on manila folder. i used crayola fabric markers (which i do not like using, next time i'll use paint). i made the black shirts for my friends. they are just black cotton shirts. on theirs, i used a bleach pen to do the stencil. it was my first time using a bleach pen. again, i think next time i'll just use paint. but everyone seemed to love them, and everyone kept asking if i was selling them. hmm... gotta talk that over with the original stencil maker.
needless to say, we got a lot of giggles from people who appreciate crafting and crochet... some dirty looks from knitters. and the usual "awwww, HELL YEAH! sup shorty!" from guys.
the stencil rocks! it was fun!
enjoy!