Heres my great swap package from coryjo
! Sorry it took so long to get pictures up.
First a great embroidered dish-towel titled "The Princess Rescues Rapunzel"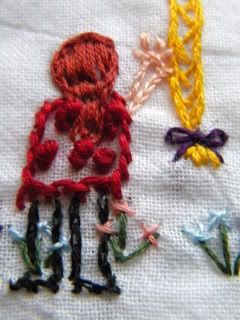 detail shot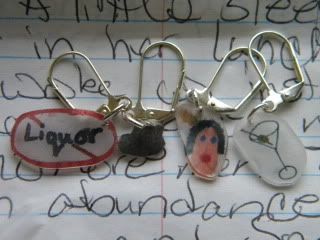 Some cool stitch markers and a nice story about a prohabition era Snow White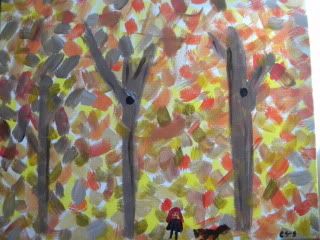 A painting in which Little Red Riding Hood kills The Wolf
and finally a braid patterned scarf that I love and have worn every day since recieving it
(It's been cold in Philadelphia recently)
close-up
Thanks for the great package coryjo!!