David, mrstama:
my sister is an avid scrapbooker, and i used her embossing tools: a stylus, and an embossing plate (i think that's what it's called?), to make the snowflakes.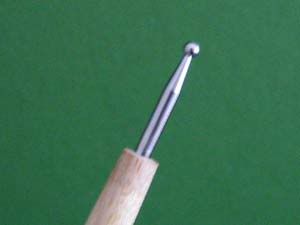 this is the stylus.
this is the plate thingy.
basically, you hold the paper over the design plate up to a window (or use a lightbox) so you can see through the paper, and follow the grooves on the plate with the stylus. incredibly simple. i cut around the snowflake, adhered it to the front of the card. i traced around the white square with a black pen, and wrote the rest of the card with a metallic pen. soooo easy.
i think you can pick up these tools up at michael's, in the paper crafts aisle.