I am very proud of this dress, its my first attempt at making a dress.
Basically all I did was make a shirt with a long waist, and then attach a shirt to it. It came out so well! It looked boring so I added a bunch of black bows.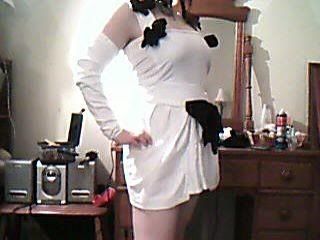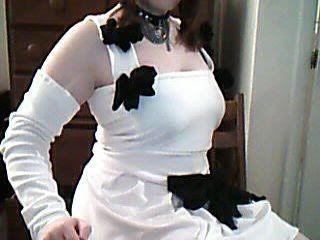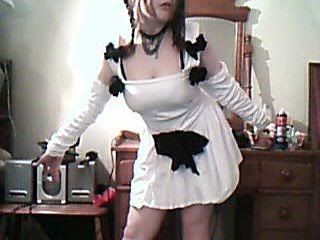 I made some long detached sleeves because I don't care for my arms very much.