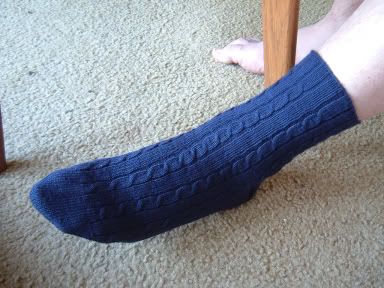 Here we see one totally finished, very neat anniversary sock that was given to my boy last year.
What's my problem? I still have another one to make for this anniversary and I have no motivation to complete it. I have so much more to do- I'm making it for a size 14 foot. That's 11 and some inches of foot!
Can anyone see a silver lining or am I doomed to knit this thing for the rest of my life?