Well, Father's day is approaching and I decided that instead of just boxing up a gift for my dad, I'd spice it up a little and put his gifts in a Chinese take-out box. No particular reason, I had just seen a couple postings on here that sparked my interest in creating one.
However, I decided to go about it all the hard ways and create my own template...NOT a grand idea.
Here you can see my template, sketched on a post-it note (therein lies my FIRST mistake)...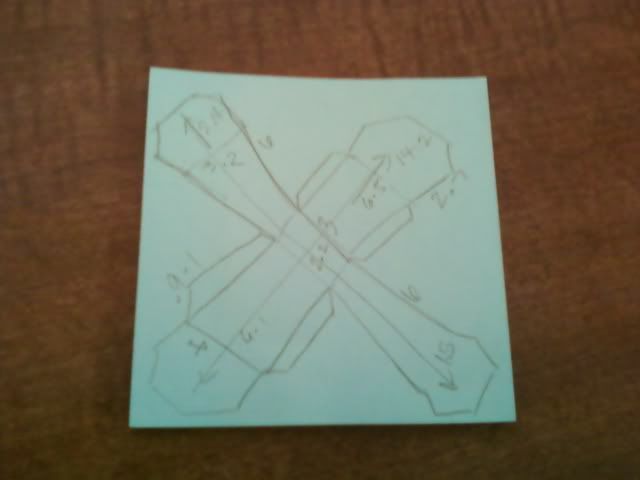 Followed by my first rough cut out attempt. Looks good so far!
And put together! Voila! A chinese take out box!
There's only one SMALL problem...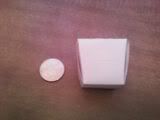 ...it's TINY!!! That's right, that's a quarter. And here is my hand.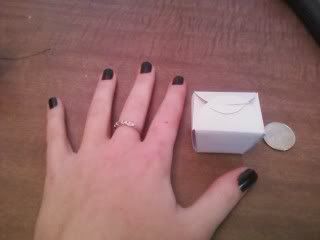 So I tried again and this is what I came up with. Not too much bigger, but at least capable of holding a fortune cookie.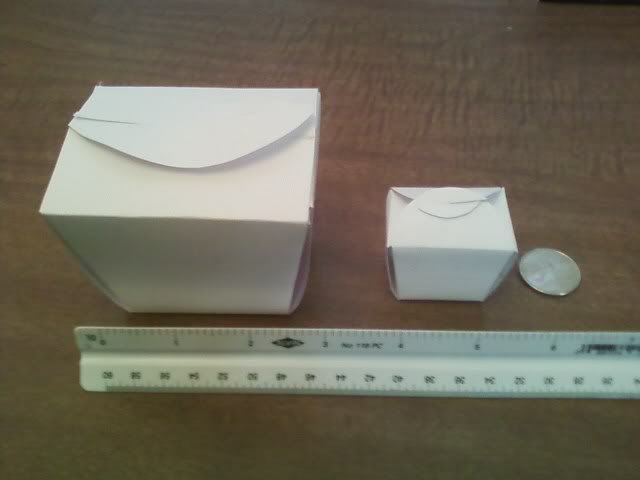 And so, I guess dad isn't getting a very big present this Father's Day. Boo for him.