This is the first thing I've sewn in like.. TWO YEARS. The pics do NOT do it justice.. They'd prolly look better in some natural light, but by the time I finished, it was dark.. It literally took almost all day.
The outside of it. With flash on.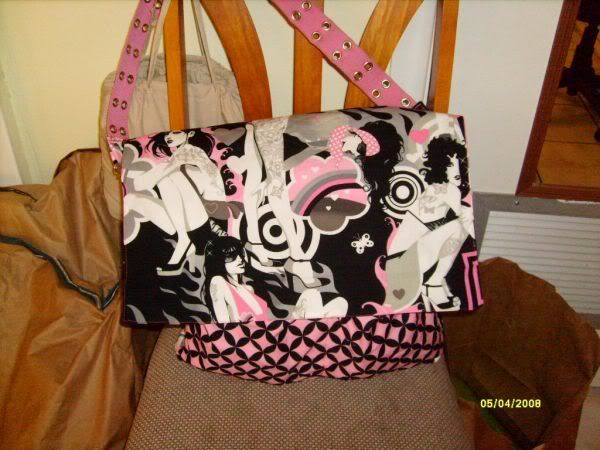 The Front. Flap open. Pockets on the front.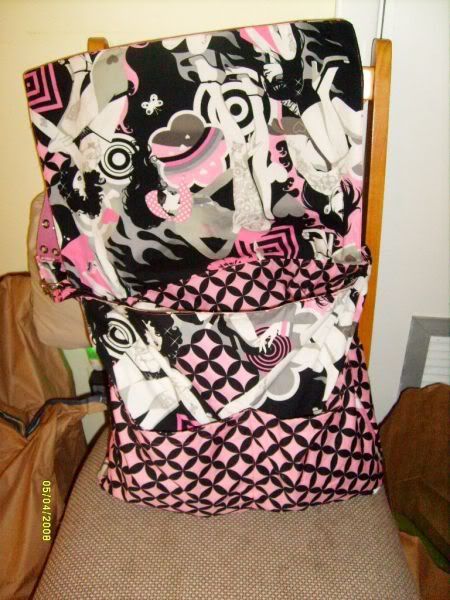 Little zippered pouch clipped to the bag.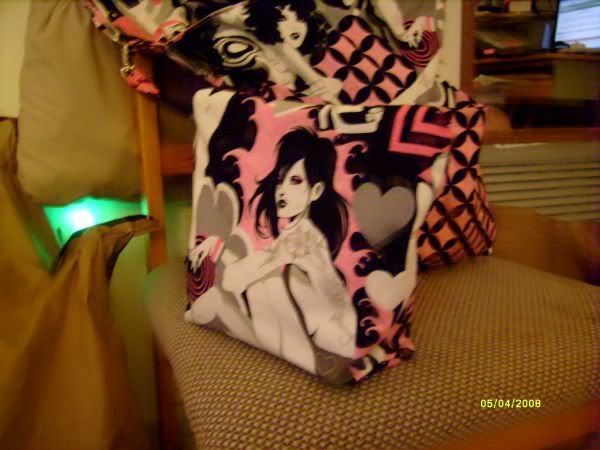 Bag and pouch.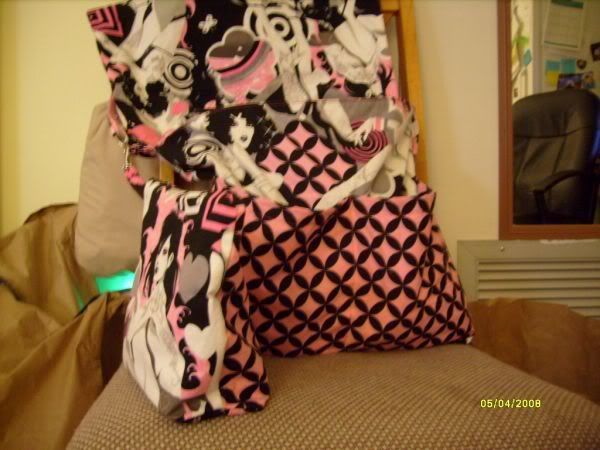 The strap.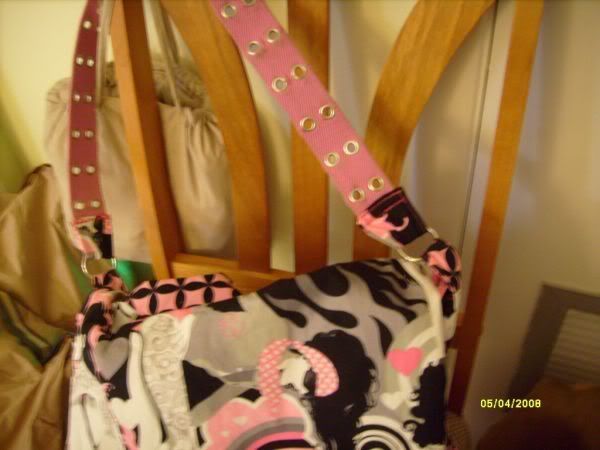 And just the pouch. With the clip showing.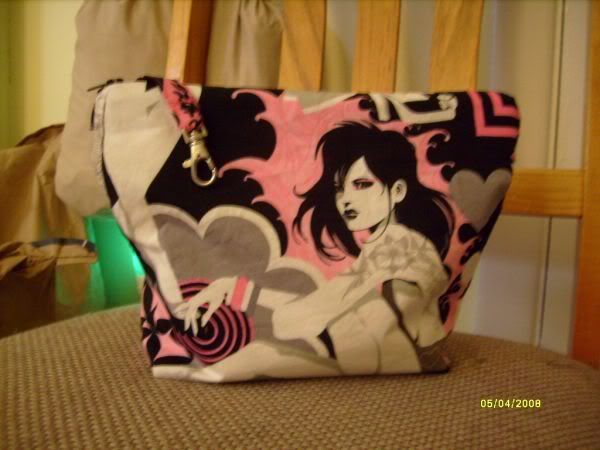 And I don't have a pic of the inside.. With a flash it was too washed out. And without, well I couldn't get it. But there's pockets on the inside pretty much like the outside, but smaller and with the black fabric.