So i have a ton of magazines in my dorm im trying to get rid of, and i saw some folks making neat pictures with them, so here are my attempts. My scissors are little kiddie scissors, so really neat cutting was kind of a joke, but here is. I CC is totally appreciated.
This tulip my first one, so its a bit messy
Daffodil
Lilacs! they are my favorite flowers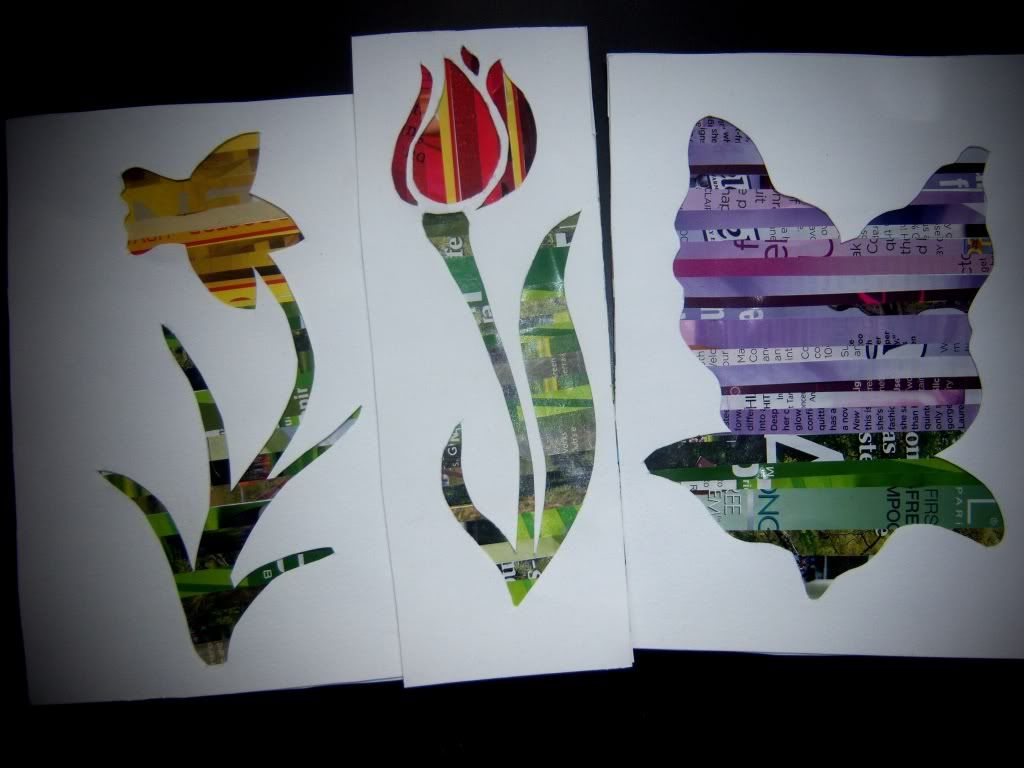 All three.
So, i am pretty sure my camera is dying, hence the black circley edges..
Thanks for looking, sorry they look so newbish