I decided to post the Cookie Monster scarf that I sent to Windoverireland for the Jim Henson swap. I taught myself to crochet -- well, at least to crochet circles -- for the swap, since I had the image of this in my mind and really wanted to make it.
The yarn is all cotton.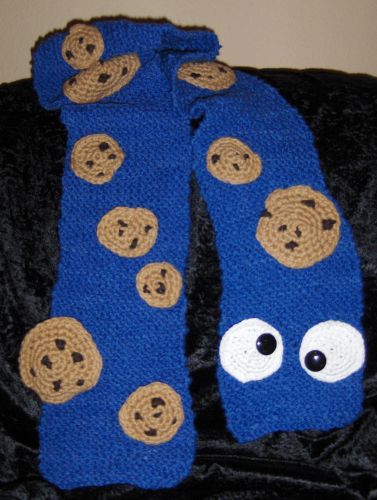 The eyes -- the pupils are buttons.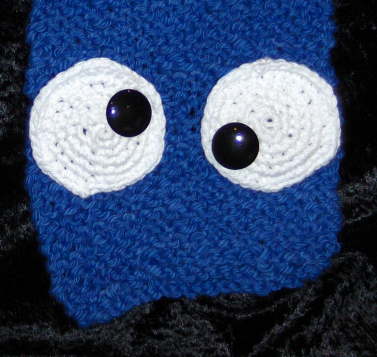 A close-up cookie. NOM NOM chocolate chip!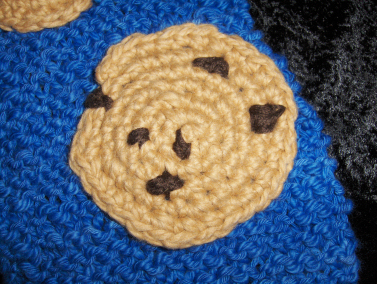 Now I want to learn more crochet techniques and try my hands at a pattern!