Turns out she's using the camera for school and a stop-motion film, so I don't have access to it. However, here at the photos from my cell's camera, sorry for the poor quality!
She made me a tea tray set! I drink a LOT of tea. A lot. This will be great for summer tea parties! It's all green and gold, which are absolutely beautiful. And she put unusual, awesome dinos on it... the kinds I like.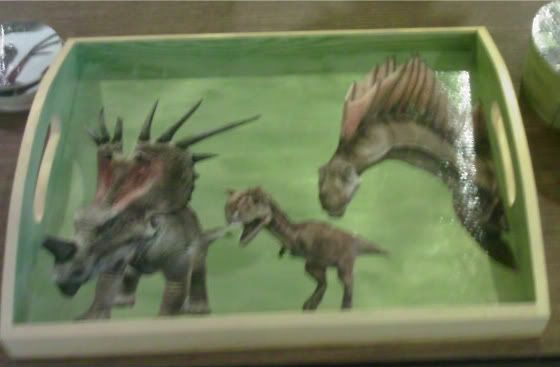 The tray with one of my favorite dinosaurs -- Amargasaurus (the sauropod with the spikes!).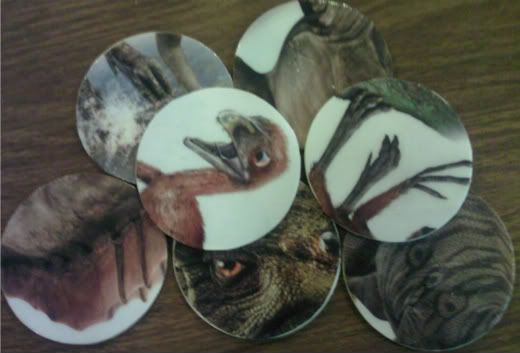 A collection of dinosaur coasters. I love the focus on different parts of each dino.
Two matching boxes, in which I shall keep:
New additions to my little fossil collection! Ordovician fossils from Cincinnati.
Yay!