so for the spanish final this year we were learning about frida khalo and stuff so we had to basically make a self portrait of ourself whether it be a painting, sculputre, or anything and describe its meaning in spanish. So i decided to do a collage. It is actully a big collage of little collages.
here is the whole body
heres just the head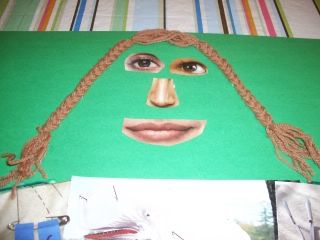 i used magazines for the face then yarn for the hair
arm #1 the sewing collage, the background is a sewing pattern from who knows what and i put the word sewing on a saftey pin and used yarn darners and such
main body... its just a plain background and i added wierd clippings from magazines to make it so much cooler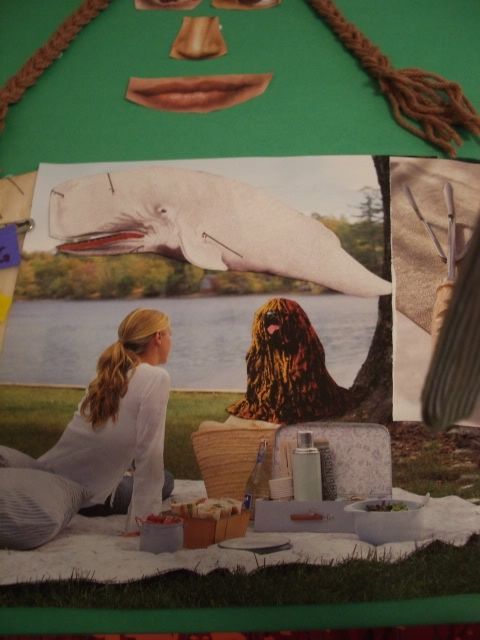 arm #2 i found the sweet place setting ad in a martha stewart magazine, and then i took leaves from outside and put them on the plate... its a mighty good looking salad
leg #1.. its basically a background of nature and a flower clipping in front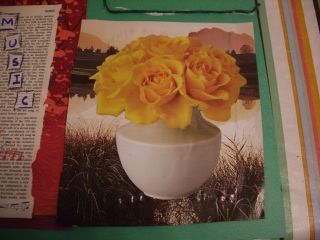 groin area... I had an old encyclopedia from which i made a bag out of the covers so the inside was all s words. I found the word song and made it the background for the music collage. I also cut a guitar shape out of sheet music and used manuscript paper to write music..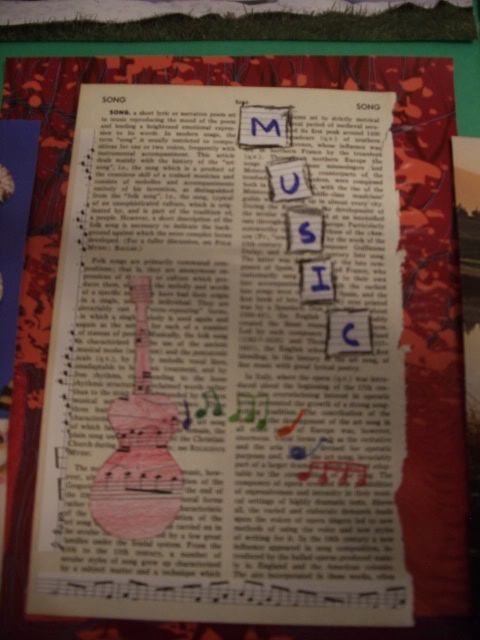 leg #2 for this i found a beach painting in a magazine and used shells