Ok, so I am a total newb, have not made anything yet. I have some tea towels and patterns I bought from sublime and I am going to do at least one of those before I jump into this.
My husband died in Sept. This mother's day is going to be very difficult for us all, but I want to do something special for his grandma (he was super close to her, first grandchild, and a real comfort to her when his grandpa died) and his mother. He always used to buy his grandma little stuffed Eeyores for Christmas. I don't know why exactly, but it was a little thing that he did for her every year. I would like to embroider her an Eeyore. His name was Chris and his mom always called him Chrissy Pooh (and our son is Chrissy Pooh 2), the Winnie the Pooh movie came out in '77 (the year that he was born), so I would like to make her something with Christopher Robin and Pooh. Here are the pictures I am trying to decide from.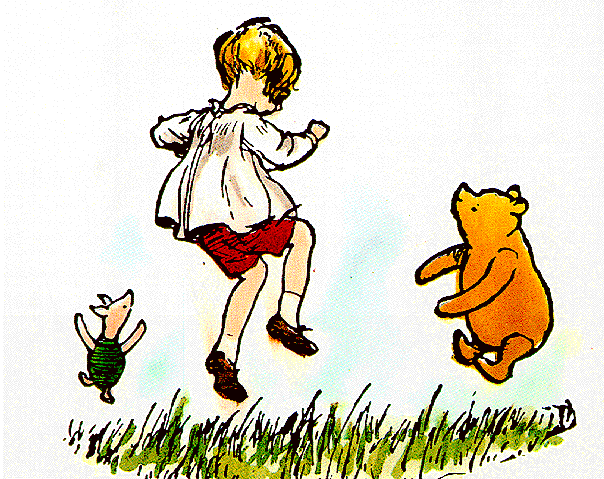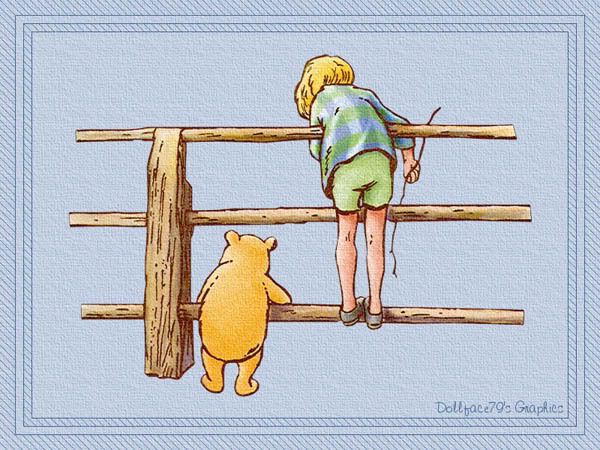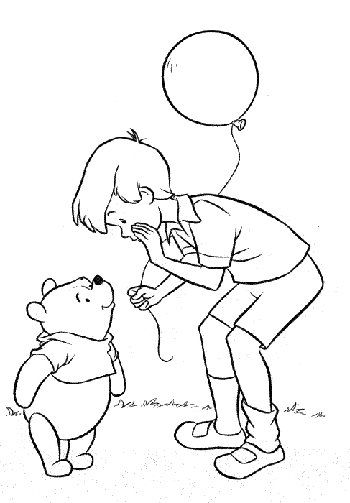 I am really drawn to the second the most, but I love them all. The third one I would like to do since it is actually from the movie, rather than the classic pooh, but I am afraid that I will really mess up faces, and since the other 2 are the backs of heads, my chances of not screwing it up are better.
So the questions I have for you all are these:
Which picture do you think would work the best for a total newb?
I read the threads about crayon tinting and I am wondering of that is more the way to go fill things in. I am not sure though. It looks easier than all that satin stitching. I am not trying to get out of doing what will look best though so what do you guys think?
Is this foolishly ambitious for a newbie? Any suggestions, tips, technique suggestions are all highly appreciated. Sorry for making this so long. I just wanted to give some background. I just really want to do something special for them this year since I know that it will be the hardest mother's day for them.