So i got to go yarn shopping today =]
It was a good time. I've wanted to make a hat.
This is my 3rd ever crochet project! And first non- amigurumi.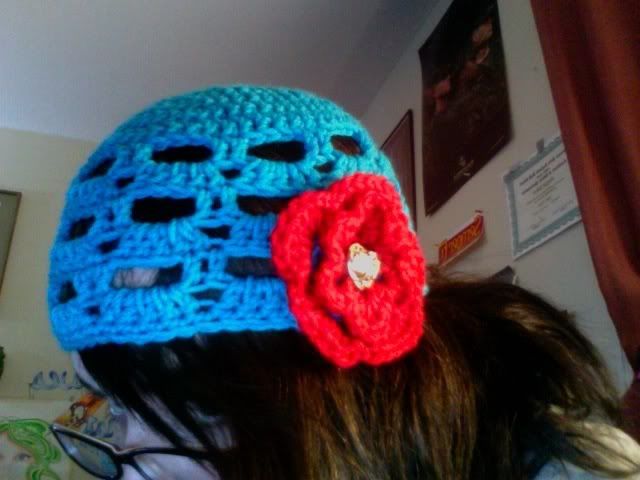 Without the flower:
Close up of flower (and cute button I got to buy today!):
Done with an I hook and Patons Canadiana (so soft!)
Also Work in progress of my 2nd project ever:
Monkey from Creepy cute crochet
He's a little fat so his jacket didn't fit nicely =[
I need to learn to be more consistent in my stitch sizes. In due time, I say.
Done in Vanna's Choice with an E
=D