My first attempt at embroidery. A birthday present for FSIL, who is making money selling cupcakes.
Hand drawn and completely done in back stitch with beads as "sprinkles". I think it needs a press and Ive got to get rid of those white lines.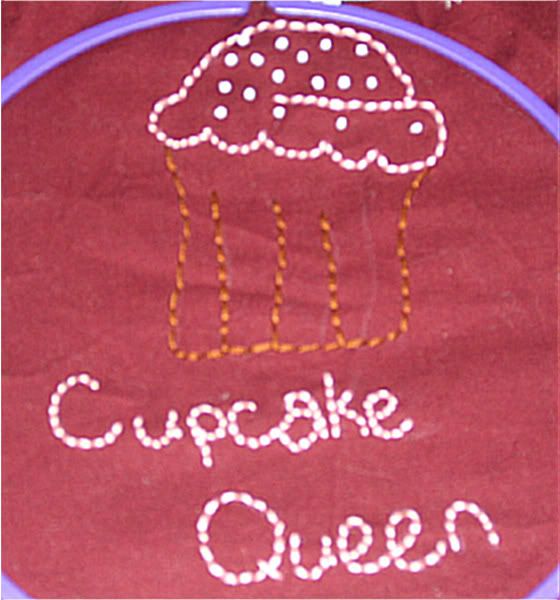 What do you think? I think needlework has become my new favourite thing.