Levi got a wonderful package from Emma!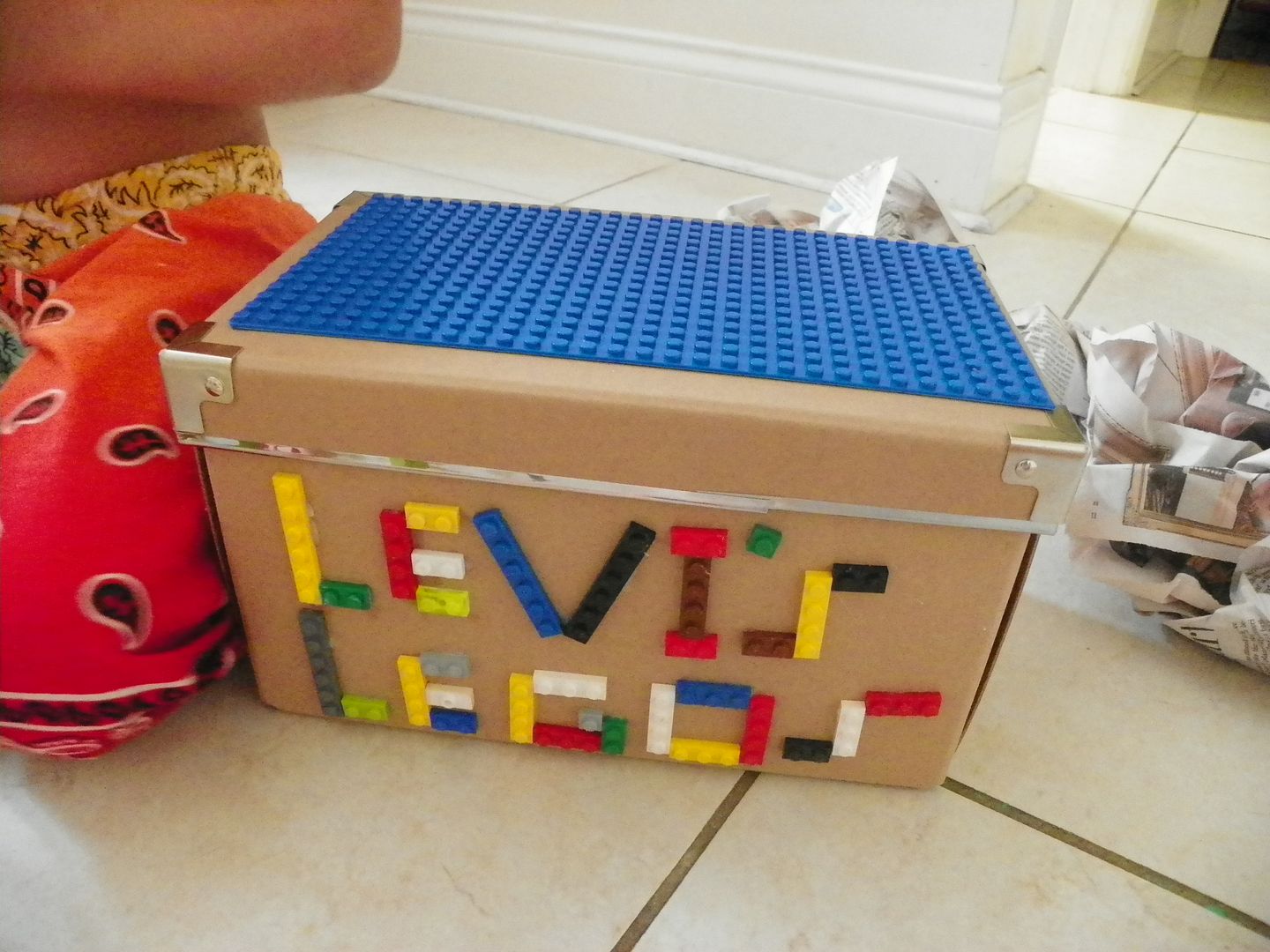 First is a really cool lego box - it has his name made of lego on the side, and a lego top so he can build stuff on there. Its great because he likes to carry his creations around with him.
Next, there are some super cute little gnome guys/mushrooms, these are perfect for Levi's playscape table. He likes to make up stories with little characters like these! There is also a mini activity book.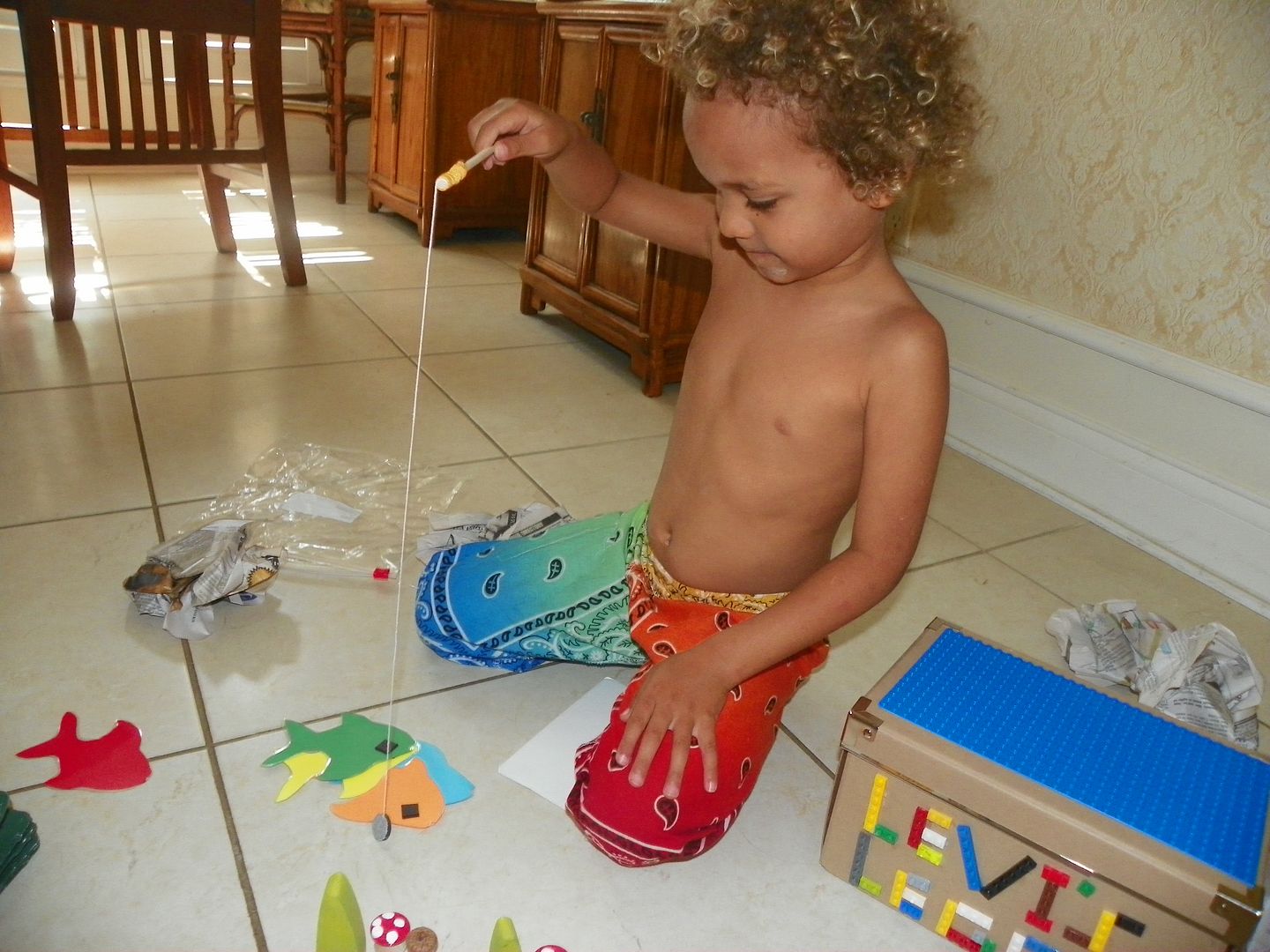 Next is a fishing set - this is great because the fish are laminated, which means I can write Levi's sight words or math problems on the back of them with a whiteboard marker, and he can fish for them - they will add some fun to our homeschooling (not sure if that was the intent, but they are perfect for it!)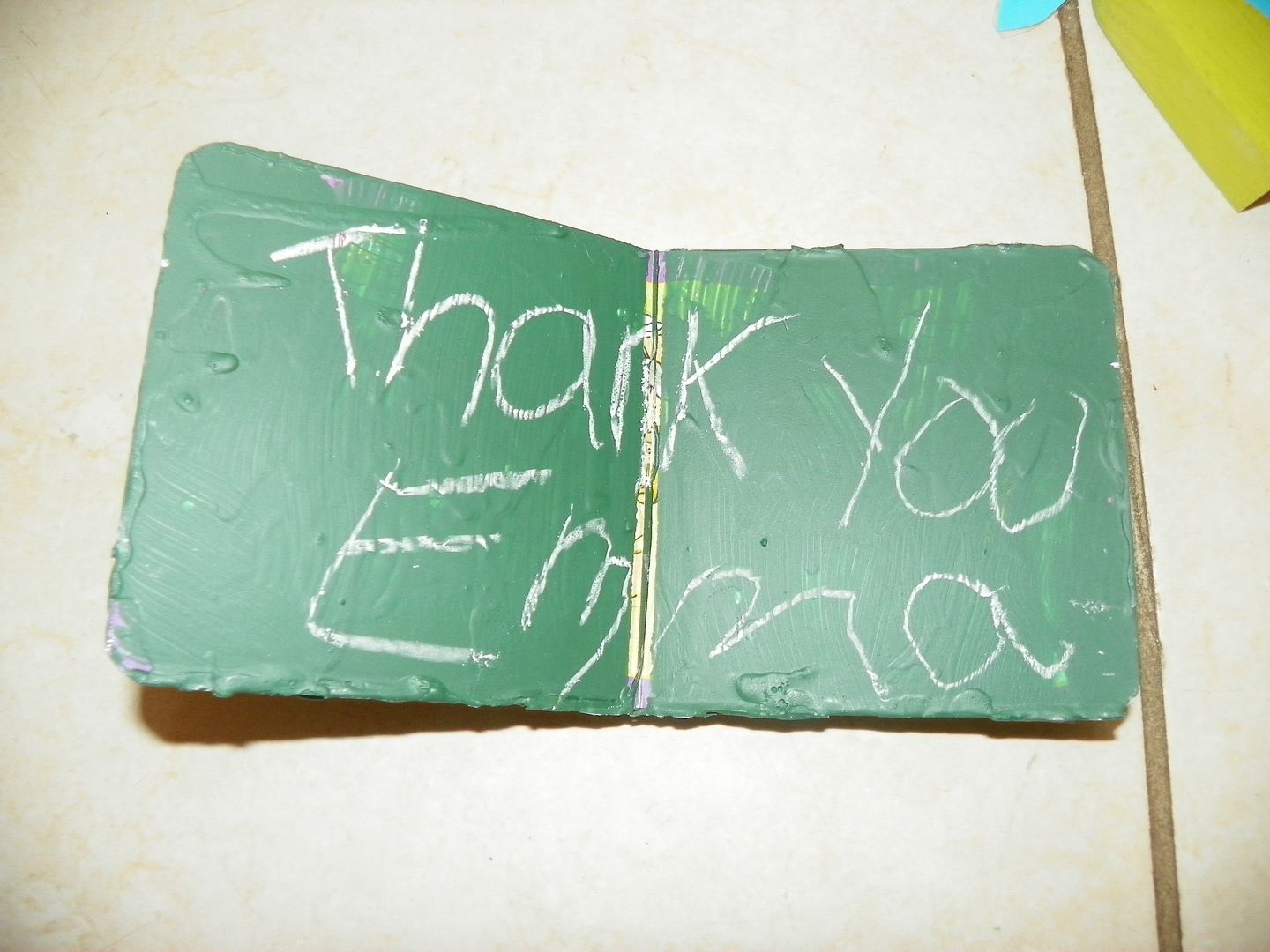 And this is a little board book that Emma painted with chalkboard paint. Its a good size for taking in the car and on the go, Levi can write his own little stories in chalk!
Thank you mom2em and Emma!!!