Sorry for the delay on these. I needed to glue some things, and then take the pictures in daylight. I finally got around to it today because I am FINALLY finished with school for the semester.
From leafy_lane. Some of the rhinestones fell off the o, so I just guessed where they went. The i is my favorite, and I love the c, too.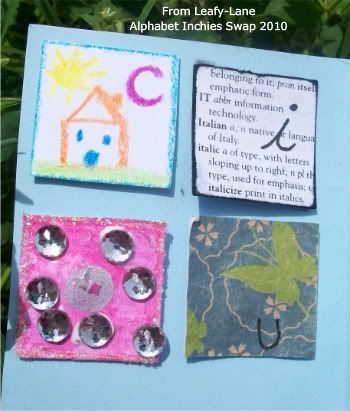 From Hebe. The penny fell off, but I fixed it! I really like that one, but I think the J is my favorite.

Thanks so much, ladies. I have my full set, now I just have to figure out what to do with them.