I made a hollow book for my sister for Christmas, so now I have 300 pages lying around that I refuse to throw away. I've been using them to make cards (and for packing material, in some cases). I made this card for my husband for Valentine's Day. I was inspired by this site:
http://iloveyoumorethanblank.com/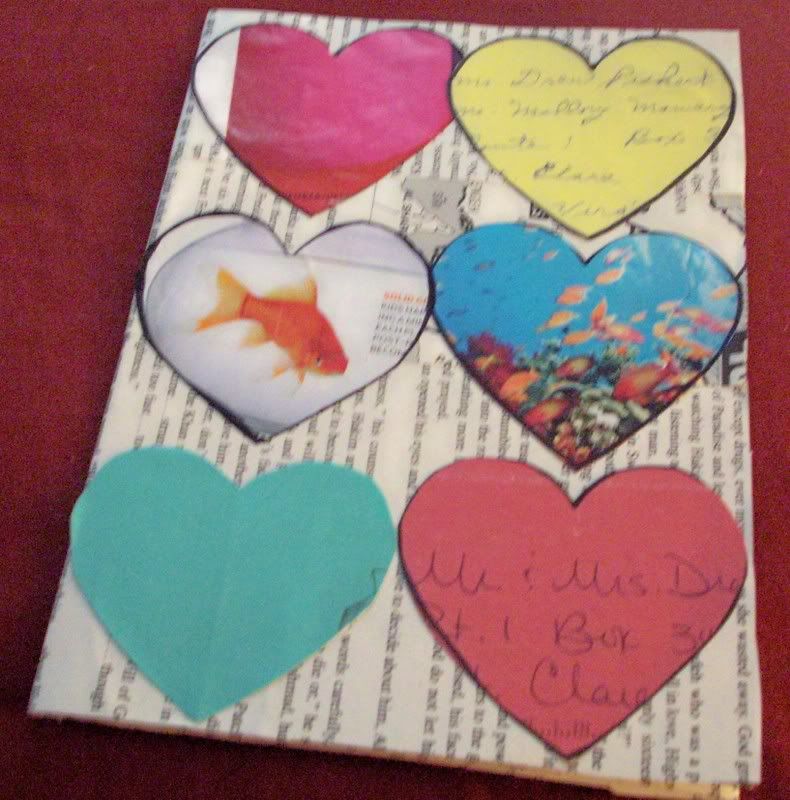 Instead of writing in the hearts, I made a list of things I love him more than and put it inside the card.
The hearts are made out of magazines and two of them are envelopes from cards we received. They have our names on them, and I love the different handwriting.