This is a baby blanket I just finished for my brother's sister. She's due to have a C-section on the 23rd of this month though the date might possibly be moved up. Tim, if you see this don't say anything to Anita!
It was made with Lion Brand Hometown USA yarn so it's pretty thick and very soft. It measures roughly 30in X 40in.
The pictures I'm going to share are when it's not entirely finished. As you can see in a couple of them I ran out of green just shy of the end. I was so ticked! I went out the next day, got more yarn and it's finished now.
First 6 squares done: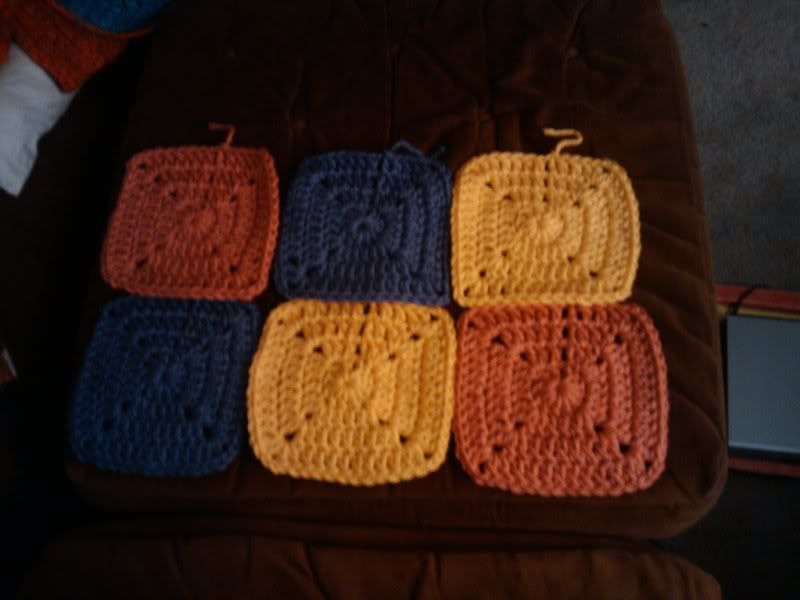 Front: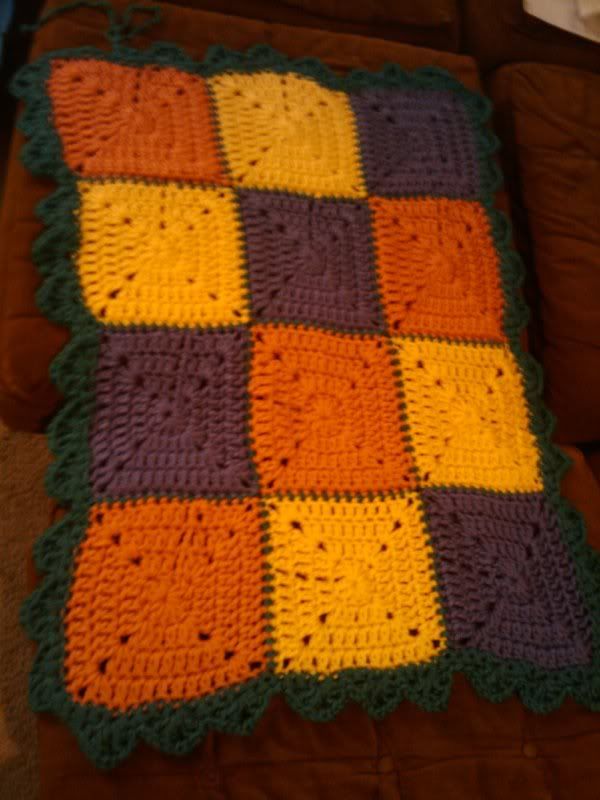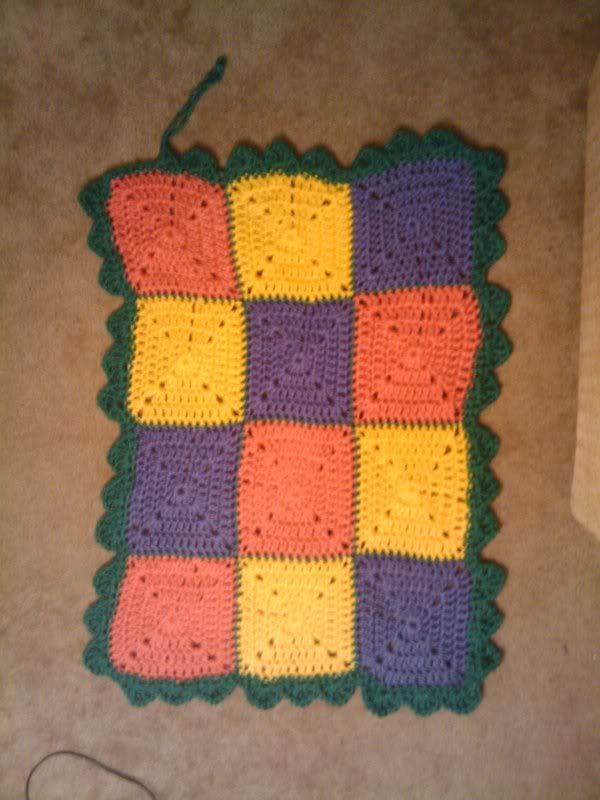 Back: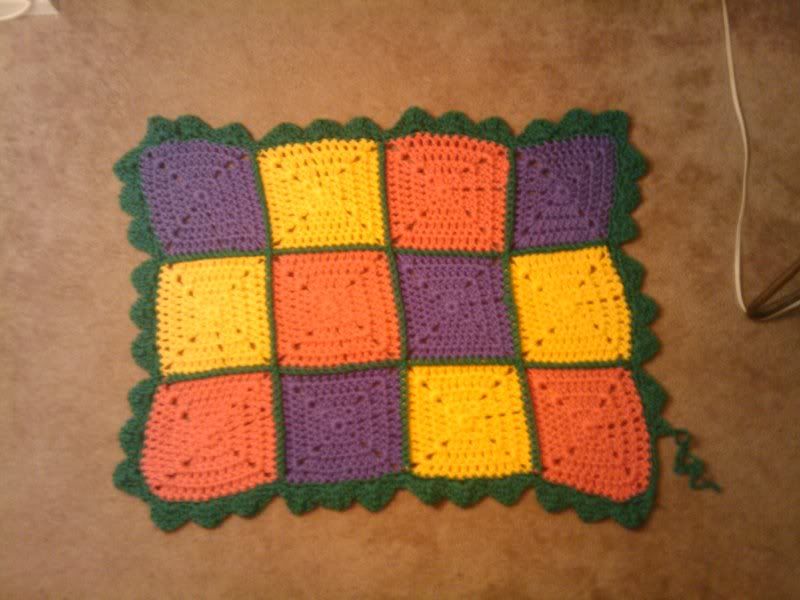 Close up of the unfinished (but now completed) edge: