Made this one as a stash buster. Still deciding if I want to keep it or give it away (I love it but am running out of places to keep my crocheted blankets!) That bed is a king size so the blanket is pretty big.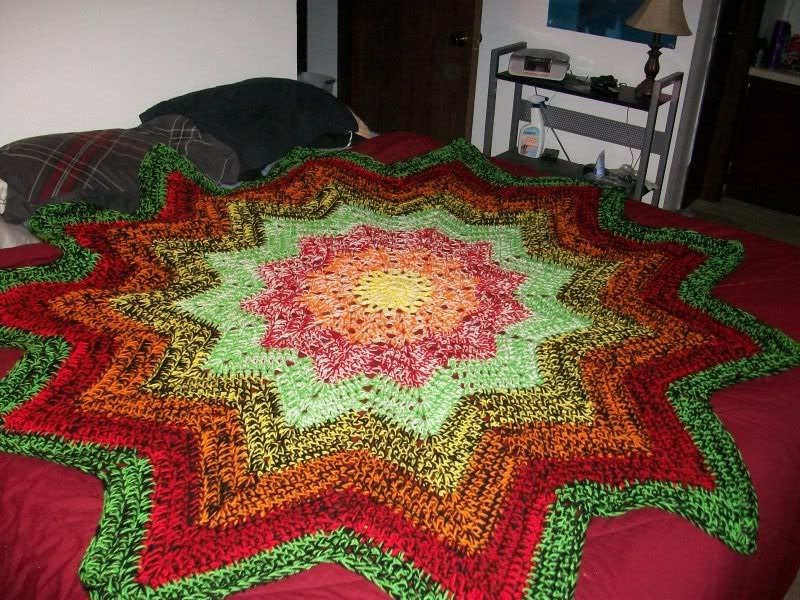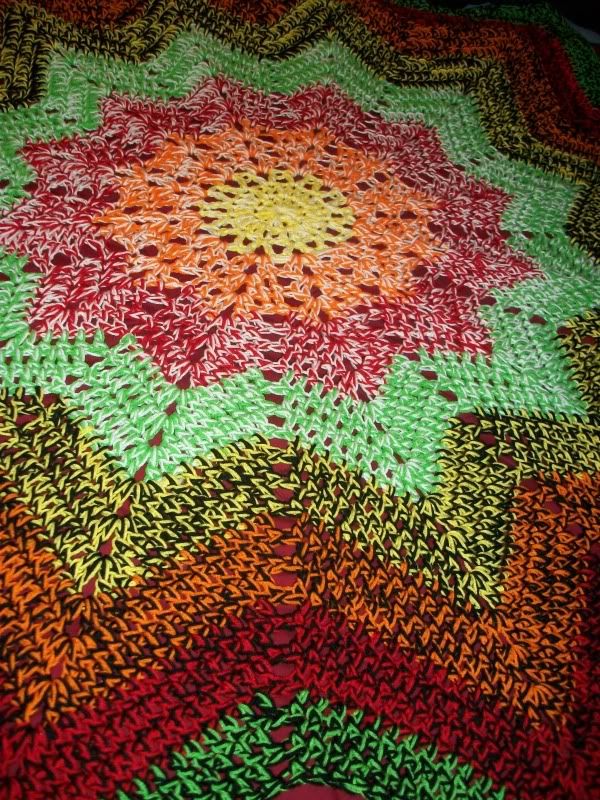 Baby blanket made for a friend. She had a beautiful, little boy named Lukas in October.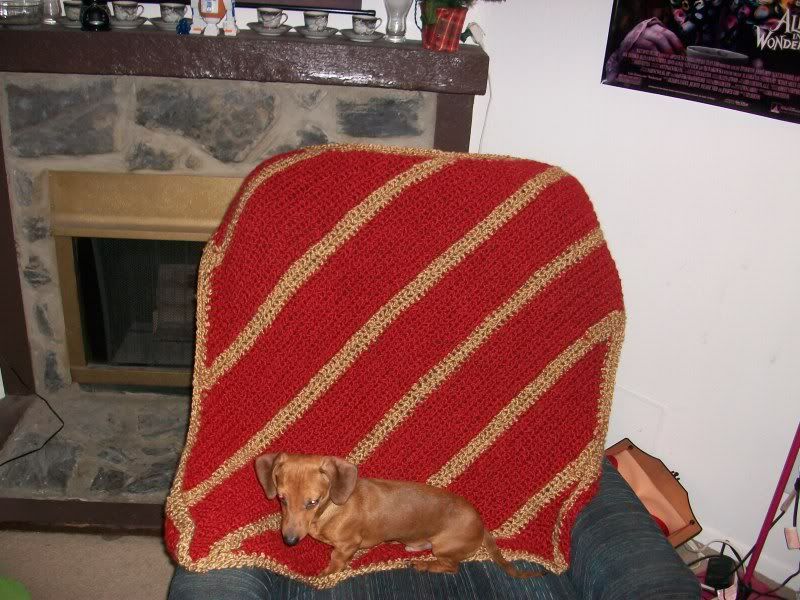 Another baby blanket made for a friend. Abby was born early July. Pictured is my roomie Brad.