For his birthday I made him Snakes on a Plane boxers, so for mine he decided to try his hand at sewing too... I remember him IMing me a few days before asking, "if I go over the same spot enough, does it make up for bad sewing?"
It's really sweet, and took a lot of effort. It melted my non-sentimental heart!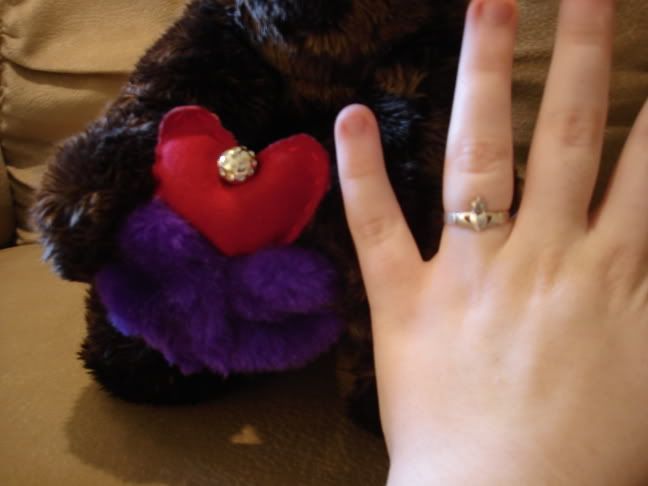 (I've worn a claddagh since I was 7, which is why he was inspired.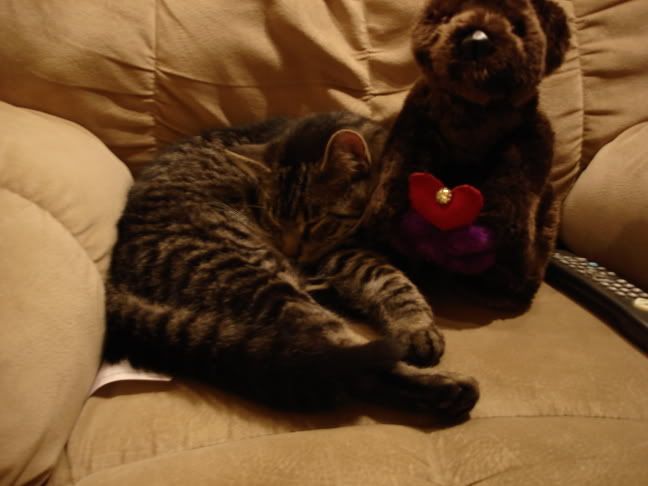 (Monty loves the Claddagh Bear)