here are two little clutch-style pouches i've made recently; the first is green with a handpainted orange and snap closure and the second is brown with a pleated flap. both have orange lining.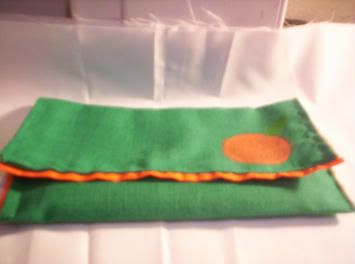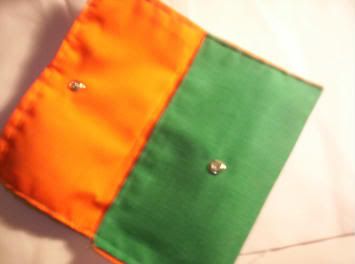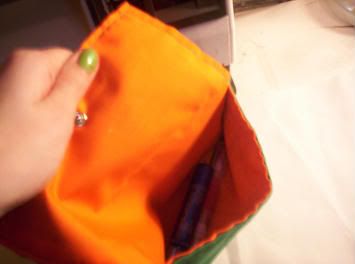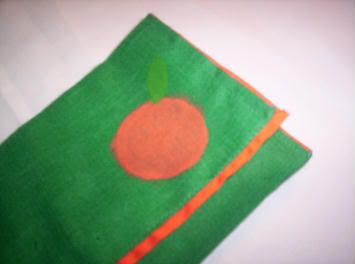 here is the brown one: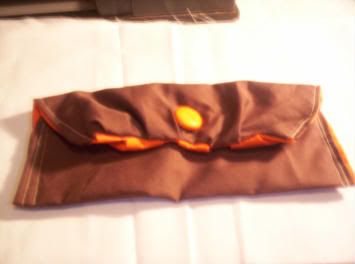 it fits my little green bible!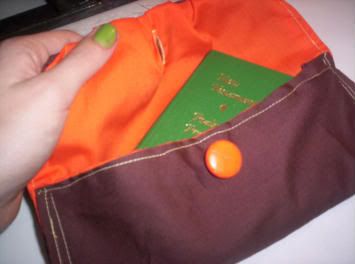 this next one is a drawstring pouch i made for my mom. it has a handpainted skull with a small purple button in the middle of the bow: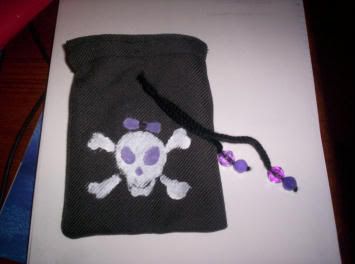 and finally... the HANDbag: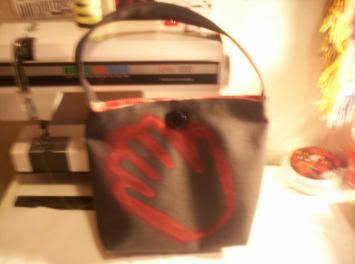 hand.. bag... handbag! here's a detail of the hand and one of the lining: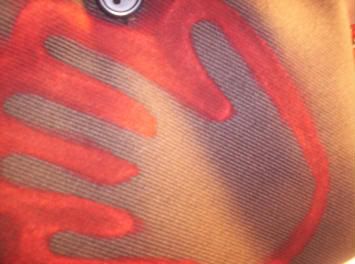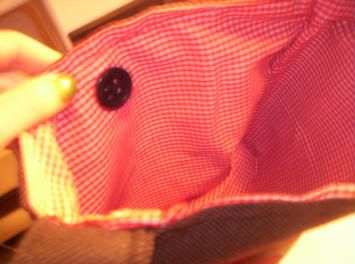 i'm having fun with these bags and pouches! do you like them?