Too many days zoom by filled with 'have-to-do's' and not much else. I wanted a simple way to remind myself daily to appreciate how great it is just to be alive and the 'simple' yet most meaningful pleasures of time with family, friends, music, laughter, and the love of a good cat! So I made this bowl at one of those, 'paint your own' places and I use it every morning for cereal.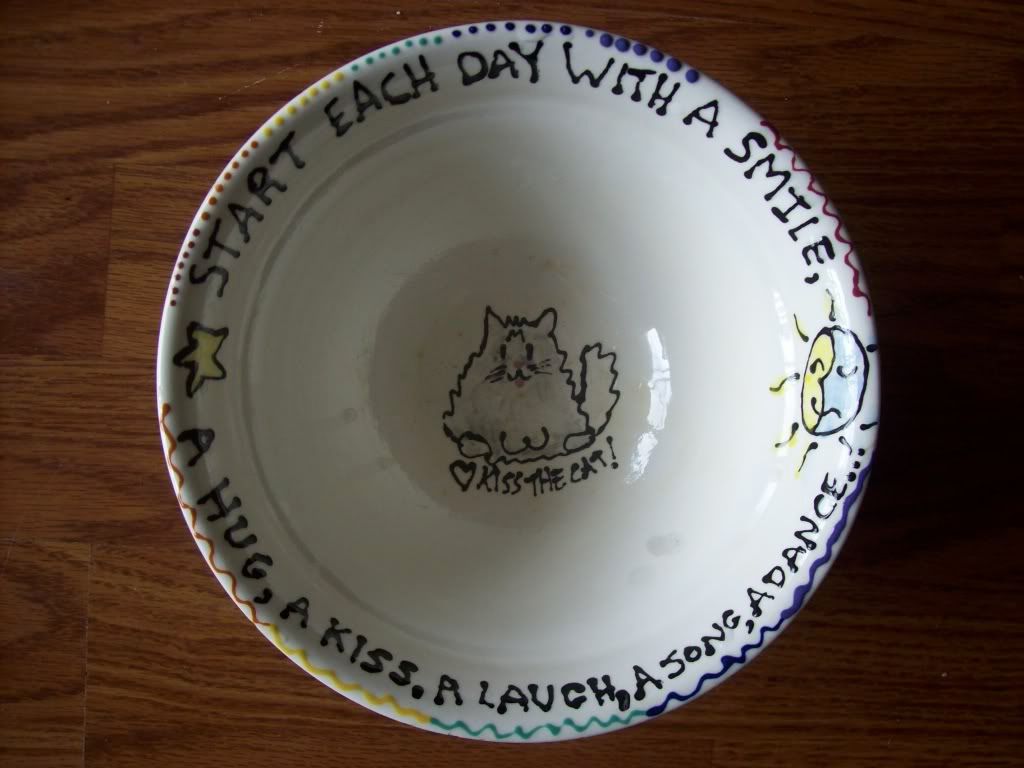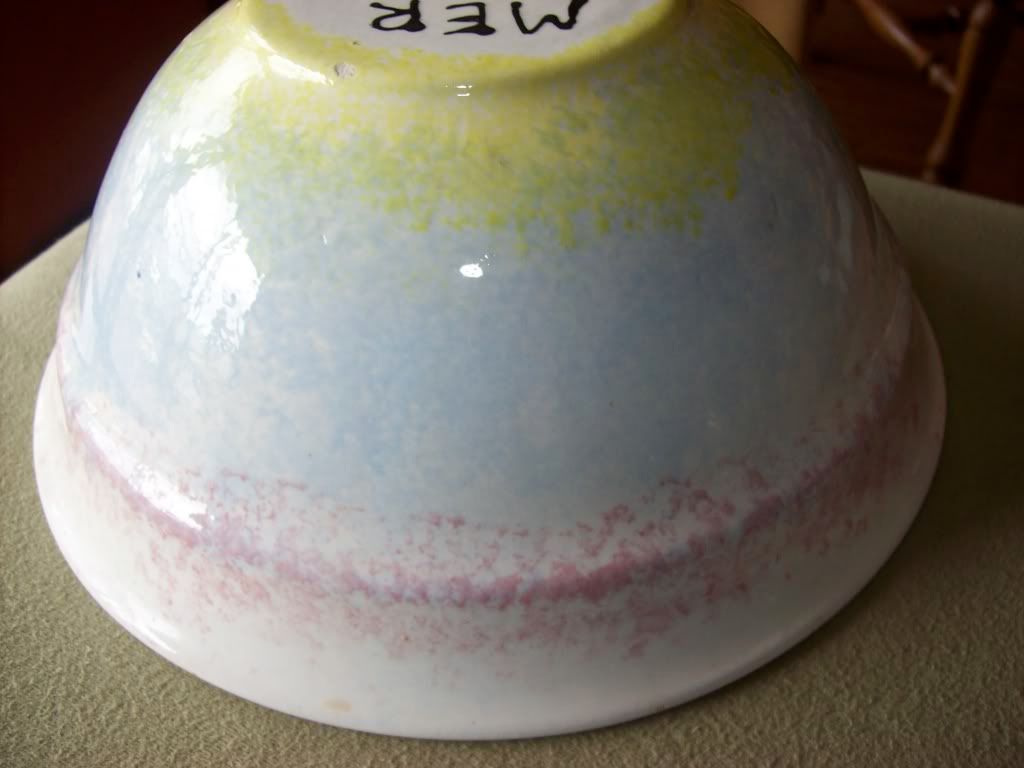 I sponge painted the side of the bowl with sunrise/sunset colors, to remind me to watch more sunrises and sunsets.
A bonus of the bowl is that it is helping me keep another resolution (to eat more veggies) by doubling as a great bowl for a daily big 'meal in itself' type salad.
FYI: I'm a total newbie on this site. I just joined today, inspired by all I've seen here. So, apologies in advance if I'm posting this incorrectly. All help is appreciated.