Here we go, I have received and this is one of the most professional looking packages I have ever been sent.
First a picture of everything.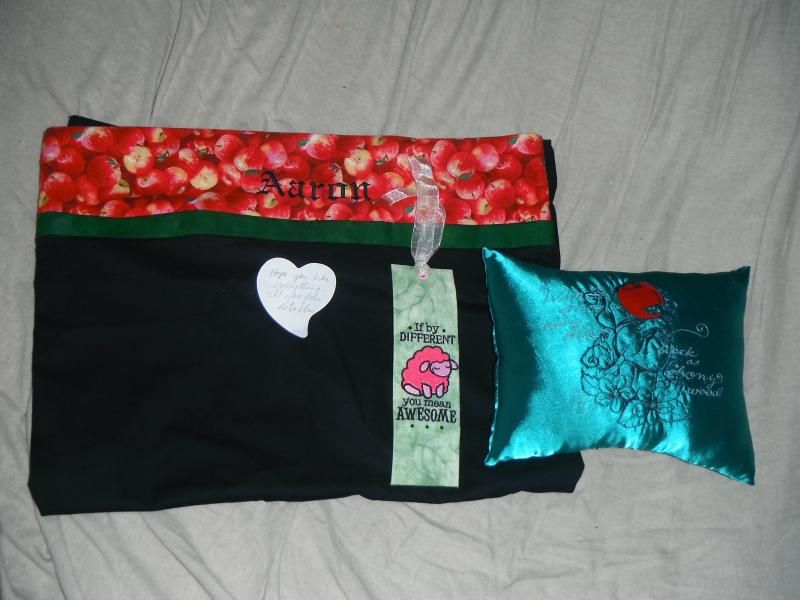 First a pillowcase with apple fabric detail at the top embroidered with my name.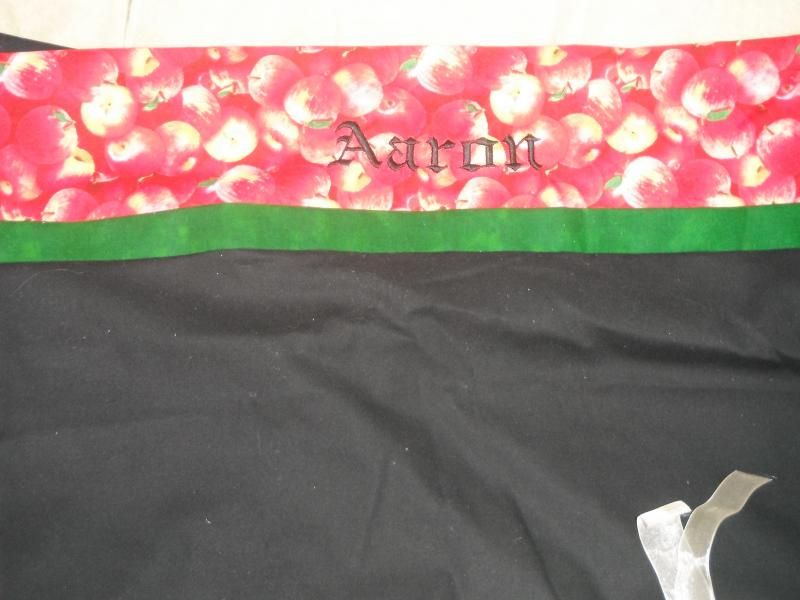 A great new bookmark featuring my favourite Tony Blunder, the pink sheep from peeptown.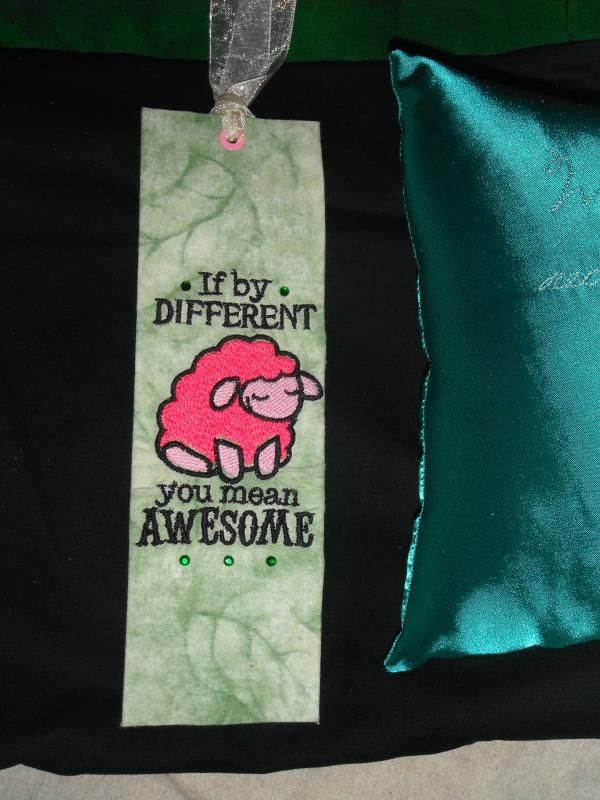 This lovely pillow embroidered with some classic Snow White iconography "White as Snow, Red as Blood, Black as Ebon Wood"