So I fixed the last pic... I mess up on the grand finale of course!
The beaten up, old black entertainment center had to go. I got one of those sleek little ones for the flat screen tv. We were in serious need of more storage for all of my 2 year old daughter's stuff. So the slaughter began...
We eventually came to this... I was going to reattach the other door, then paint and refinish it. It would be like... a weird bench thing with two doors and a shelf in the middle?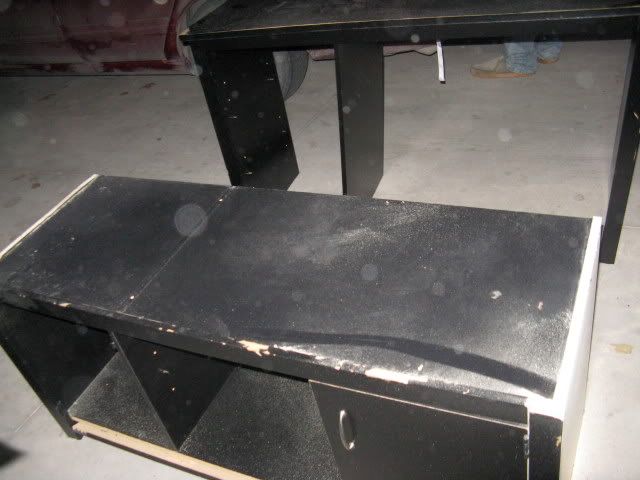 Then I realized just how much we needed a toybox. Much to my husband's dismay, I asked him if he could make it work. Somehow... he did!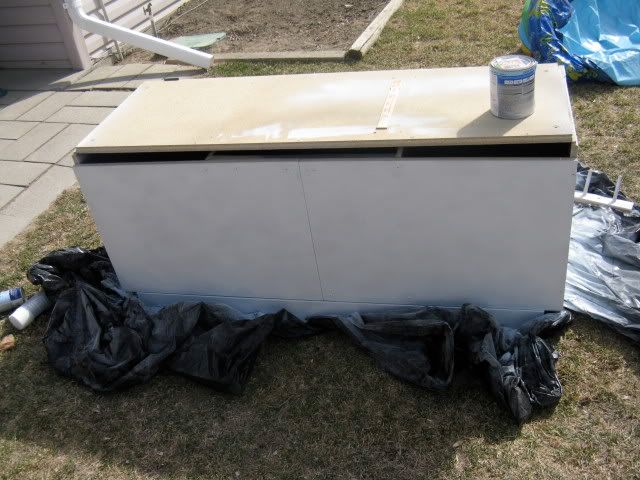 We chose a bright green and got to work. Here's where the hubby forgot to seal off the top and the white primer ran down. I didn't fix it... I think it looks pretty cool.
I found the too-good-to-be-true matching tablecloth cover at salvation army for a buck. I got a piece of furniture foam to fit on top and set to staple gunning it on.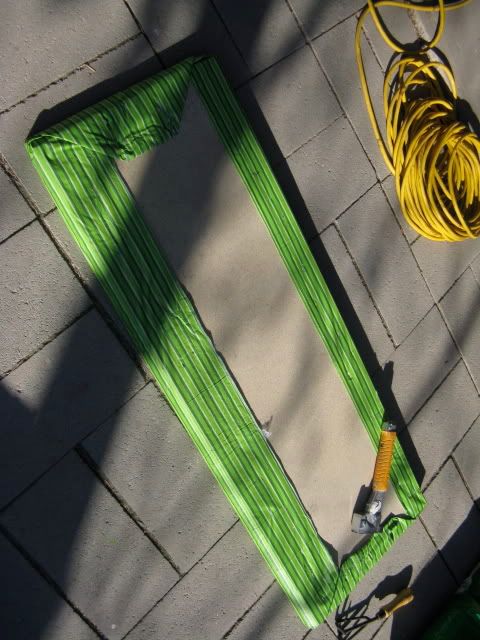 Voila! A huge, shelf divided, stays open, comfy bench with a wipeable surface toybox!!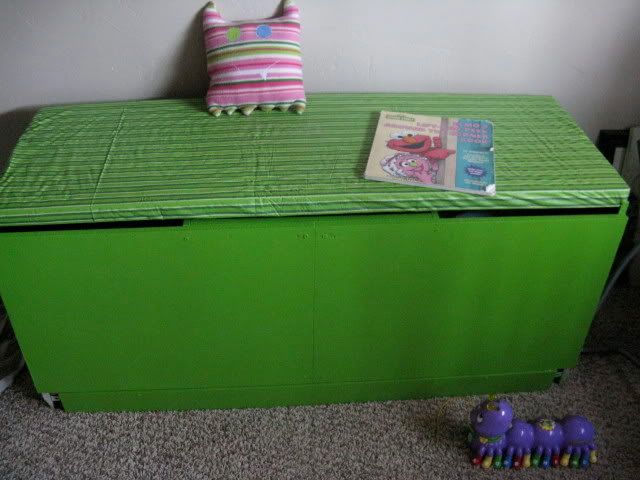 I think I want to start a business in this...