"Excuse me, sir? Are you in need of any assistance?"
This year I decided to go as Russell from up. I figured the costume would be super easy to make and it was but boy did those merit badges take a long time!
Here's a shot of the whole costume, basically I dyed a white shirt and white hat the same color yellow, made a bandanna out of orange fabric. The bandanna clip and the WE pin are made from yellow craft foam. The sash is made from brown fabric and ALLLL those badges were hand sewn from felt pieces then machine sewed onto the sash. Took a long time but I had lots of fun making up badges!
Here's a closeup of the Wilderness Explorer badge on my hat, there's also one on the pocket of my shirt.
Here's a close up of a few of the badges. Some of the badges were directly from the movie (I looked at a kids sticker book) and other I just sort of made up. That green one with the white cross is my favorite, he wears it in the movie it's the 'badge overload badge'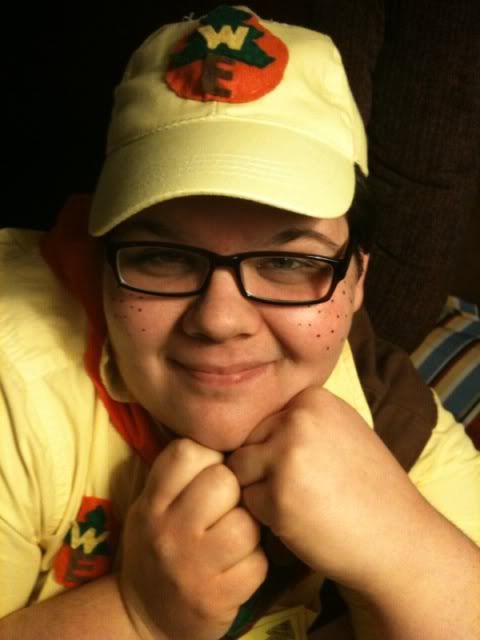 And finally a close up. Those freckles were a last minute idea!