I got my package from Tiph earlier this week and I finally got around to posting some pics!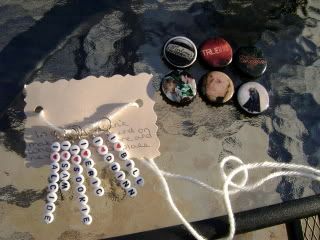 Some charms straight from my wist! Bottlecap magnets with True Blood pics on them and some from the books as well. SO awesome!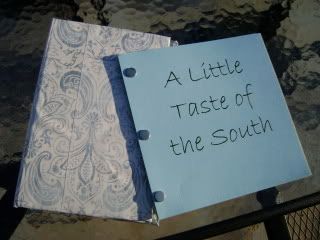 A southern cookbook and a journal that looks very old fashioned. Cool!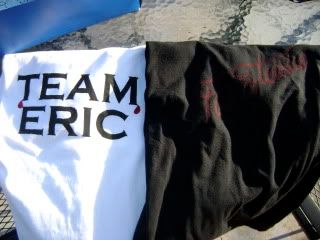 A white shirt that says 'Team Eric' with blood drops and a black shirt that has 'Fangtasia' in red. They're very well done!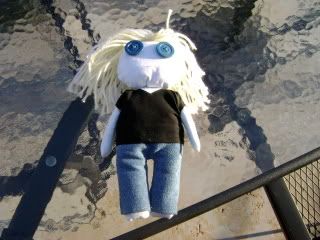 My favorite! An Eric doll. This would be pre-hair cutting of course. I love his huge blue button eyes.