"I feel so alone."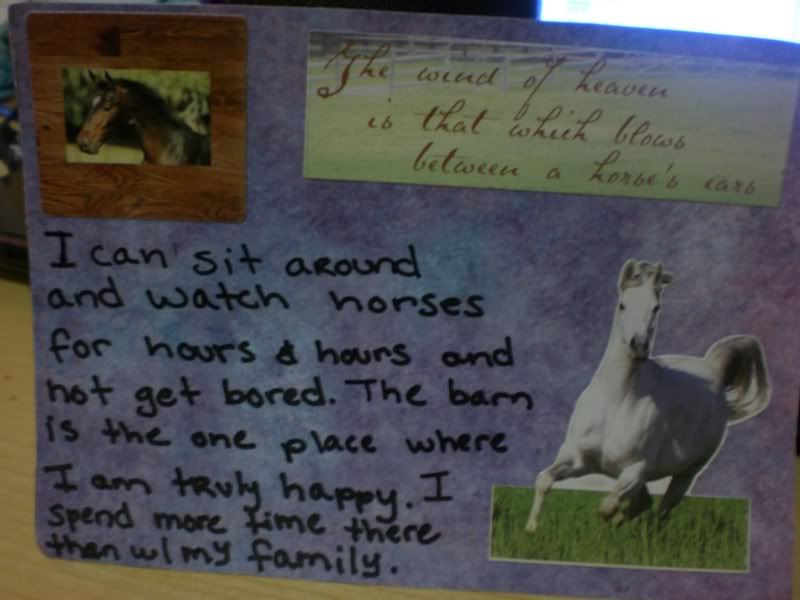 "I can sit around and watch horses for hours & hours and not get bored. The barn is the one place where I am truly happy. I spend more time there than w/ my family."
and the sticker quote says "The wind of heaven is that which blows between a horse's ears"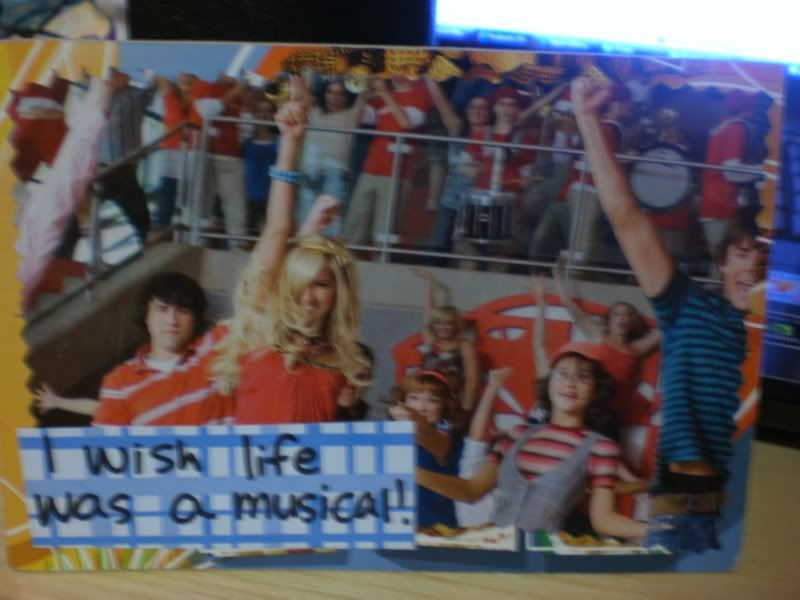 "I wish life was a musical!"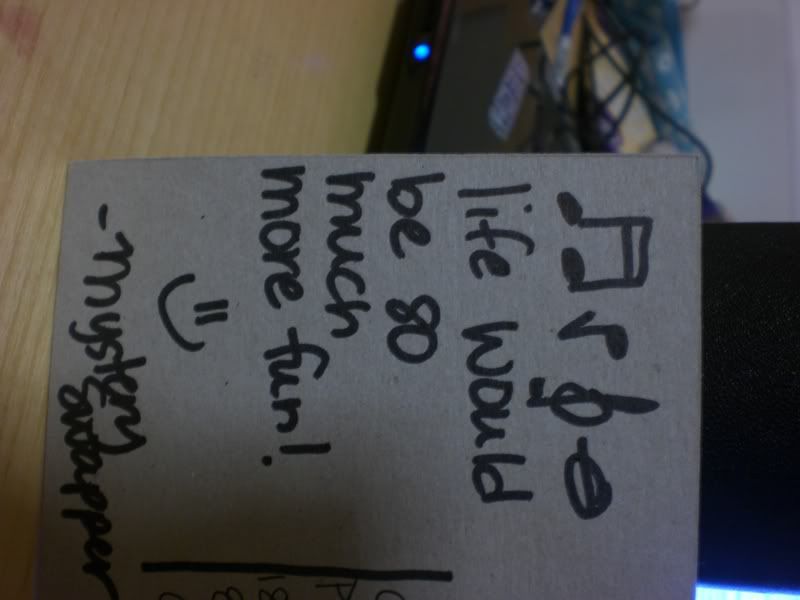 the back "life would be so much more fun! - mystery swapper"
I cannot describe the feeling I had when I pulled my first secret out of my mailbox (my first piece of mail in that mailbox!). Thank you all for sharing your secrets with me.