Ok so everytime I go to my mom's house she spoils me! I love it! Hehe and since she is very crafty...she usually spoils me with craft items. This time it was off to a bead shop we went to get the items to make jewelry (a craft I have been wanting to try for a while!) and this is what happened: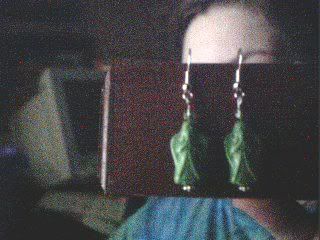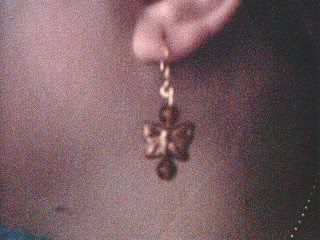 and this necklace is from a kit I've had since I was like 13. (22 now)
Please excuse the quality of the pics. The only thing I didn't like about it was that we spent about $25 on beads, t-pins, and earring hooks (beads for a bracelet in the making as well) and it only took about 10 minutes to make the earrings. However these will most likely be going into my store to sell (though I'm kinda attached to them) so all is not lost. Let me know what you think of them.