Hello! I'm Selkie!
We are a non smoking house with 3 cats! If you are allergic, I will launder and immediately isolate the item.
2 points
handknit 100% cotton eye pack filled with flax seed
Great for freezer or microwave - when you microwave, put a mug of water beside it and microwave in 30 second increments.
1 point
Moebius scarf - tan silk - more of a dressy scarf/neck decoration than a winter scarf.
2 points
Moebius scarf done in wool-ease - thick and heavy enough to wear as a winter scarf. I have 8 colors to choose from and I will custom make it - It will probably take an extra week to ship as I will need time to knit the scarf.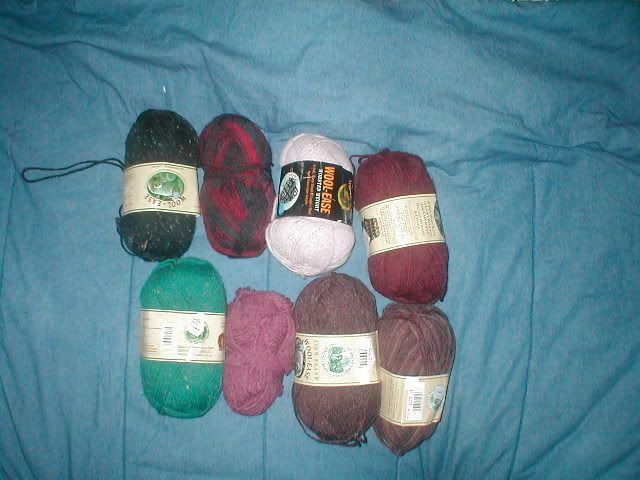 An example and description of a moebius scarf...
http://www.planetshoup.com/easy/knit/scarfmb.shtml
2 points
Handmade cotton costume dress - only worn once. This is probably about 5 years old - I think I was a size 18/20 when I made it. Nothing wrong with it, just didn't have another occasion to wear it.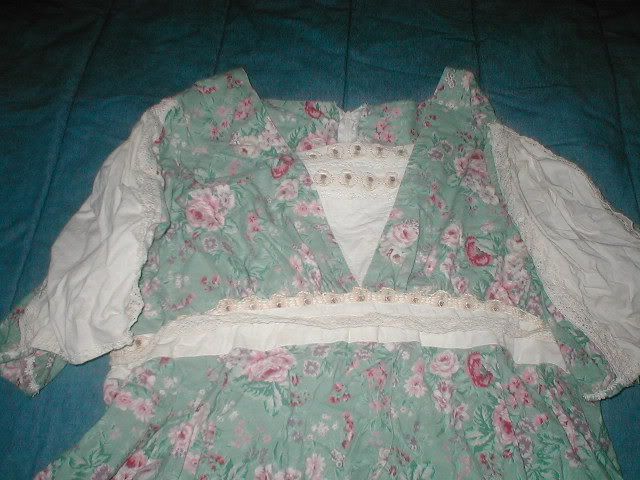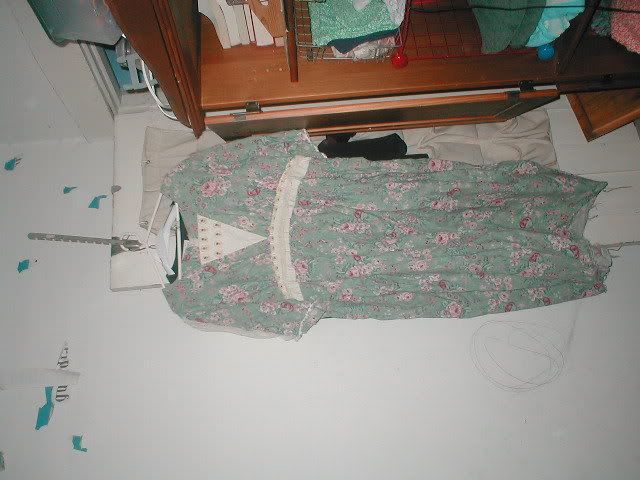 1/2 point
Dark Red floral print cotton bag, lined with inside pocket, made from decorator sample book.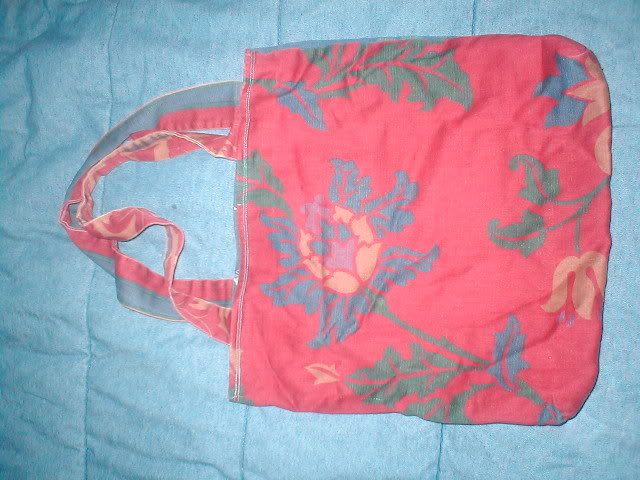 1/2 point
Cotton crocheted backpack - done in sugar and cream peach, green and yellow vareigated yarn.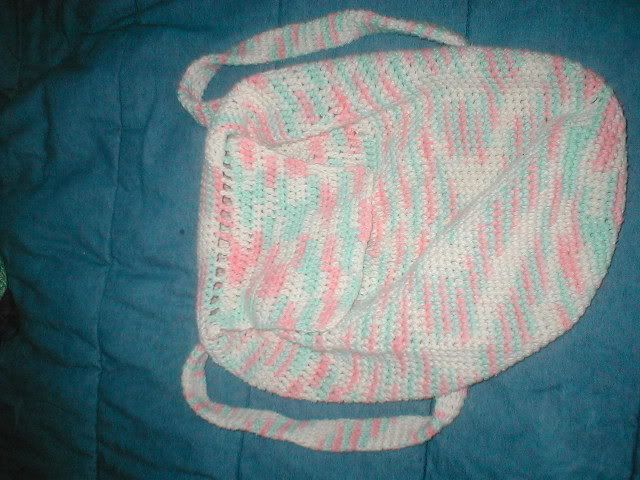 1 point
Pink round cotton blanket 4' - 5' in diameter - loose weave.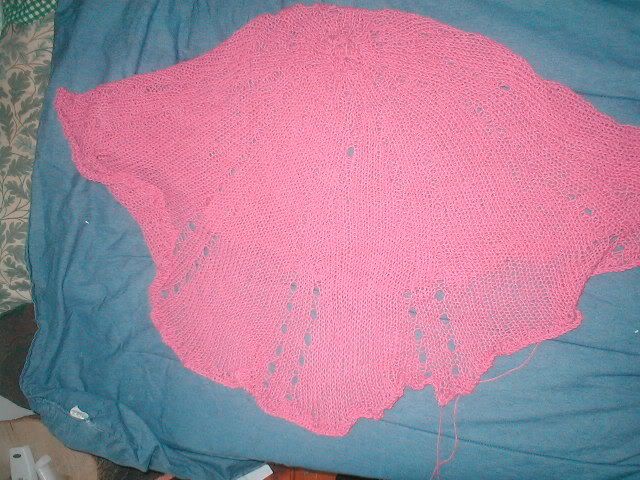 SUPPLIES
1 point
1 large envelope - 9x12 - of mid 1980's Encyclopedia Britannica pages - I have a complete set so I've got tons.
US only - 1 flat rate box of pages - 3 points
1/2 point greeting card coloring book
http://www.amazon.com/Aubrey-Beardsley-Greeting-Card-Book/dp/0486231739/ref=sr_1_2?ie=UTF8&s=books&qid=1196112557&sr=8-2
Each piece is 1/2 point
Feel free to mix and match!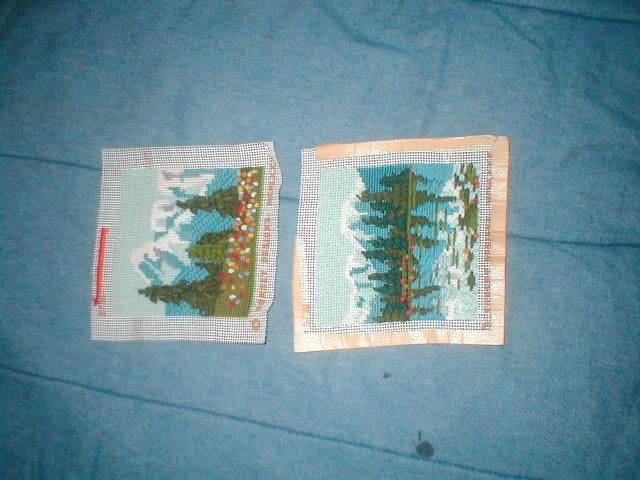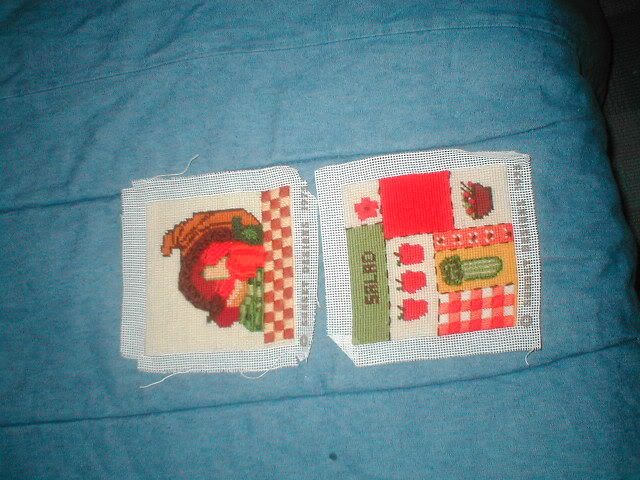 1 point
A brand new counted cross stitch christmas stocking kit -
Bling bling ephemera 1 point
My mom's a jeweler and she gets yummy catalogs every month. These are mostly cut and trimmed and ready to decopogue (sp?).
If there is interest, I can put together some more envelopes -
1 large envelope - untrimmed bling bling ephemera = 1 point
for PurpleHeather to claim
fabric town layout - suitable for a play mat for - 1 point
Selkie
Points:
current:2
pending:0
total: 2
sold:
selkie to ptarmic wumpus - Sewing thing (2)
selkie to sewknitter - Framed counted cross stitch cat - (1)
selkie to sewknitter - Framed counted cross stitch cat - (1)
selkie to lapoli - handknit waldorf style gnome (3)
selkie to gatsbygirl - numerous packages of unused aida cloth (1)
selkie to phizzychick - envelope of encyclopedia britannica pages (1)
selkie to pinkanddinky - Vintage Crochet purse (.5) and sewing supplies (.5)- total 1 pt.
bought:
ptarmic wumpus to selkie - Plaza Jacket - (3)
moonfairy to selkie - custom painting - (3)
lapoli to selkie - alpaca blend koolaid dyed yarn (1)
aeronberry to selkie - 2 crocheted dolphin bookmark/ornament (1)
ptarmic wumpus to selkie - custom dyed art noveau scarf (1)
Sansa to Selkie - Totable Tote - Small in fabric #7, Bright seals -(1)
sansa to Selkie - hello kitty project bag - (1)
sansa to Selkie - hello kitty project bag - (1)