Does anyone else feel like everyone else has way better photos than yours? I keep trying different techniques people suggest, but nothing looks better, just different. I finished a purse tonight and I was crazy excited to get it posted, but my photos leave me feeling rather put out. Here are the pictures so I can get some advice...
The full shot care of my duct tape stunt double:
The Close up (totally need to smooth out the fabric before I shoot... lesson learned there!):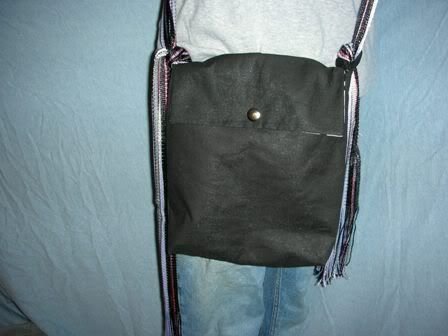 The Open shot: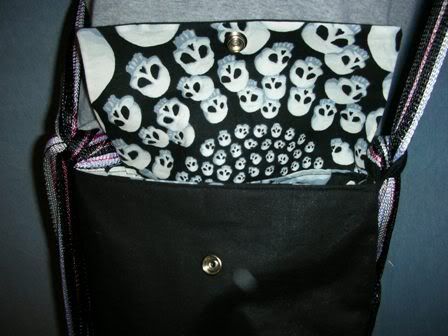 Tomorrow, weather permitting, I will try to take my photos outside for the natural light effect. The problem is, I live in Minnesota, and it seems like most of our days are sunless. I kind of don't want to drop a million dollars on a natural light lamp, but maybe I should? I feel like my flash produces weird colors, even if I use the "indoor" setting, which does like a multiple flash thing to even stuff out.
Bleh, maybe it's just my all around bad day getting to me, but these photos just bum me out. So please, please, share your advice.