My friend and I like to get together and do some experimental baking sometimes. I'd wanted to try making matcha cupcakes and she wanted to make some coconut butter cream frosting so we combined the two and came up with this!
*deep breath*
Matcha Cupcakes with toasted Coconut base, Lavender Buttercream frosting and Matcha butter cookie
*whew* A mouthful in more ways than one (:
They were delicious, not too sweet as the matcha has a bitterish taste but it worked really well with the coconut and the frosting! The cookie was quite bitter and more matcha-y tasting. I can dig up the recipe if anyone is interested!
.:the final result:.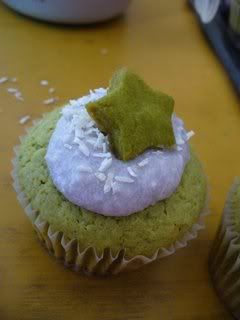 Here's a short photostory of our fabulous baking adventure!
.:important ingredients:.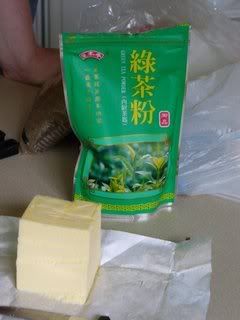 .:sift together flour and matcha:.
.:batter:.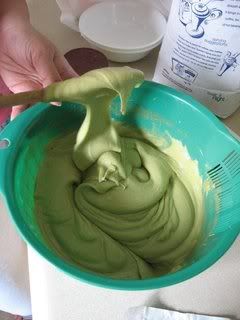 .:toasted coconut base:.
.:pre bake:.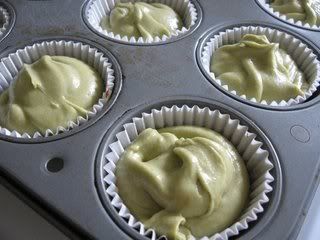 .:post bake:.
.:matcha butter cookies:.