Thanks for the amazing package
Some_Girl
! All the items you crafted are amazing and I just love them! This has been my favorite swap EVER!!! Not only was I super inspired to make all these different crafts the stuff I received is simply fabulous. Sorry for not posting pictures earlier S: As you said, I've been busy with school but I did take loads of pictures so I'll just post a few here so I can gush about them!!
All the pirate-loot
a skull purse with Inigo & Rugen themed charms, a pirate cat notebook, a 2-in-1 necklace, magnets, the mini ROUS ring and a pouch of Miracle Pills from Miracle Max (i.e. chocolate, already eaten)
Now for some close-ups:
Charms
These are SO adorable, I love the six-fingered glove, it brought on some major-lolz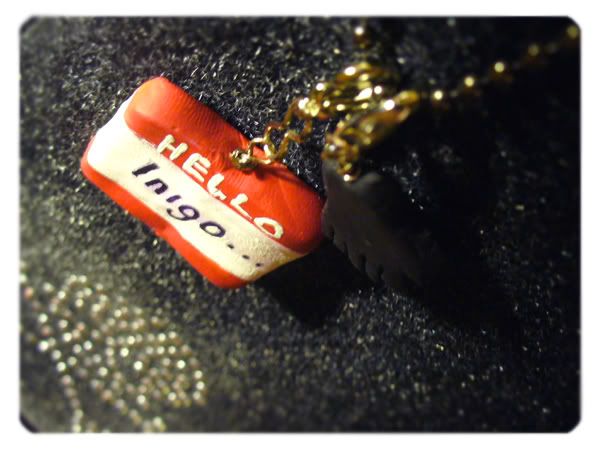 Fire Swamp/As-You-Wish Necklace
I wore it immediately and haven't taken it off since! I've gotten lots of compliments for it and people asking me what "fire swamp" is supposed to be haha "oh you silly, non PB watchers"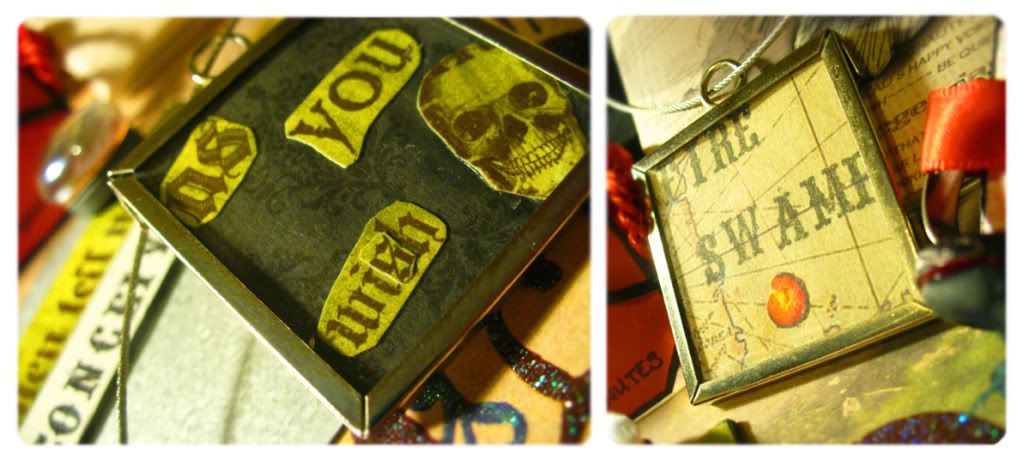 INCONCEIVABLE! Magnets
I need to get one of those metal IKEA boards for my room to put these on because I know if I put them on the fridge they'll be gone like that!
R.O.U.S. Ring
So cute! The little eyes and it even has whiskers!! How did you make it so tiny! I love it haha and the great thing is explaining it to people who're wondering why I have a rat on my ring... it's an ROUS... dur!!
Thank you again
Some_Girl
for all your hard work!
Here's another picture of the R.O.U.S. scarf that I made and I'd love to see your versions if anyone else decides to make them! I wasn't sure at first if it was too morbid but I thought it would fit since as PB fans we must have a similar sense of humor.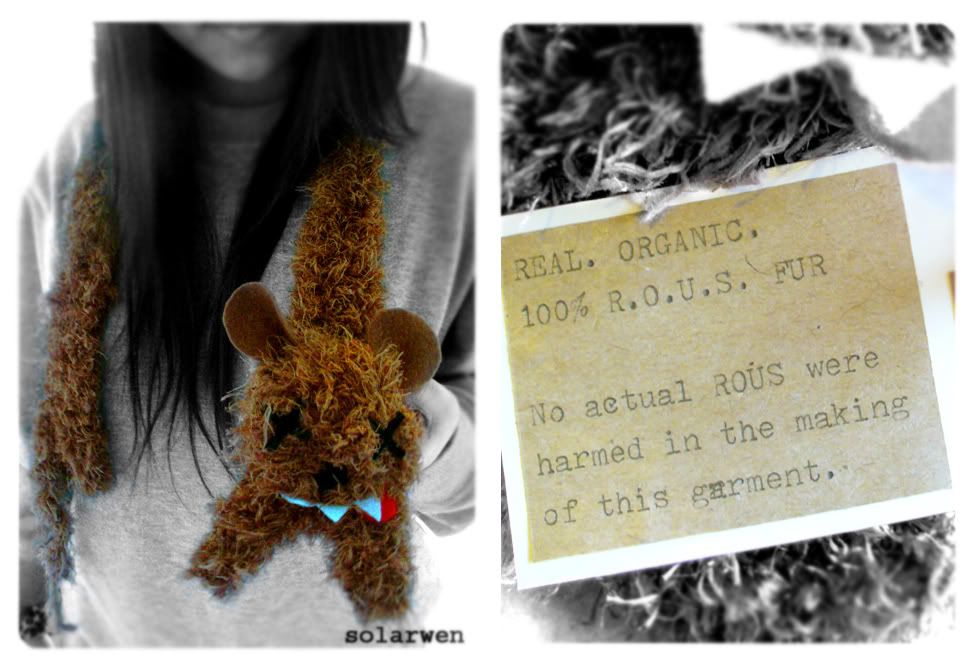 and the PB fortune-teller dice thingummy (sort of like a PB 8-ball)... surprisingly this thing took the longest to make -__-U but here are some of the other sides and sayings on it. I realized afterward that most of the quotes give a rather negative response but it was too late to change (sorry! I guess don't ask it any important questions? haha)